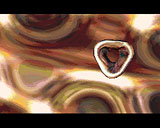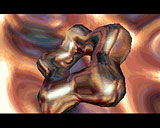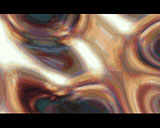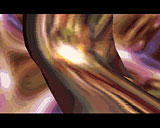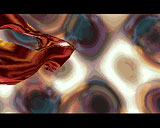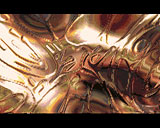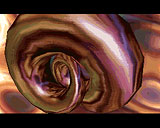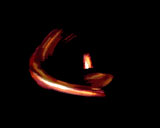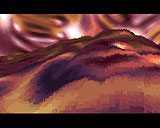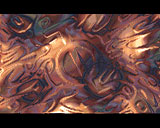 comment by rloaderror on 19 August 2004
this still amazes me by its speed and general good looks... are those textures generated in 24bit and reduced? Fiver2 is the colourmachine!

The soundtrack is really cool too. And the heart at the end gives a nice finish. Top stuff
---
comment by kempy on 22 August 2004
env-map for everyone. this rotating object from screen #7 always makes me dizzy.
---
comment by rloaderror on 25 August 2004
yeah. that spinning toruslike object rules.. What is it doing anyway?
---
comment by Pulp_PURe on 29 August 2004
Yes !!! I remember, when I first received Aminet 17, I was eager to watch all the intros :)
I had made a ranking sheet, with all the demos/intros on the CD, and this one was my favourite intro along with THRee by Impulse.

On the CD, there were also great demos such as Divine by Mellow Chips, Papadeo by Floppy, Zero Gravity by Venus Art...
---
comment by mailman on 30 April 2005
Once again, after Creep, impressive speed!
---
comment by mailman on 30 April 2005
One more thing. There is also a demo of Artwork (and Bizzare Arts I guess) called Zimbabwe. The demo represents still the same what almost every production of Artwork - repetitive effects but you are impressed with speed. In Zimbabwe there is effect of zooming thorus! Guys, it rocks! I have never seen anything better than this! Z5, try to put this demo on ADA ;-)
---
comment by corial on 26 September 2005
Impressive speed and great colours. It looked very good on the bigscreen at the South Sealand party!
---
comment by Frog on 11 November 2017
I'm totally agree with all comments, a really impressive intro that makes me proud of being an Amiga owner and to be able to see such a good 64K at high speed and color in a 3D environnement.
---
---
Please log in to add a comment!
User Votes: Average: 3.91 points (23 votes)
---
Please log in to vote on this production!