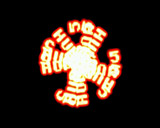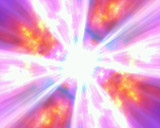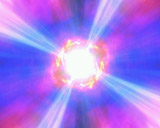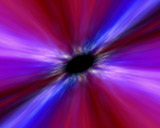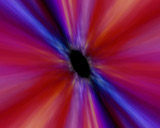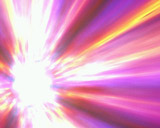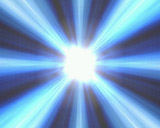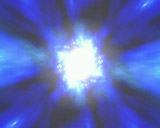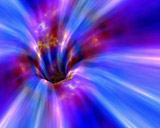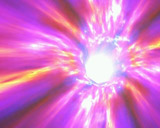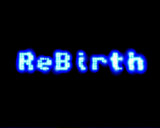 comment by strife/apathy on 18 August 2004
do i need a voodoo3 for it to work on my amigaone?
---
comment by optimus on 18 August 2004
The music and sync is preety nice, very impressive are some of the tunnel effects, however it's all 2 kind of effects or so with similar colors, I'd like to see some more variety of fx, colors and design. I think I haven't seen the previous Humus btw..
---
comment by _Steve_ on 19 August 2004
I rather liked the demo. I had some problems running it on my system, however when I could view it, I was very impressed at what had been achieved in only 4K.

The music (whether a copy/remix or not) is really impressive, and the tunnels and other associated effects were very well done. I have looked at some of the previous humus demos too, and I didn't really see anything in them that could be considered rehashing or recycling routines in Humus 5.

It is a shame you guys are not going to be producing any more scene products, as coding in the scene of this kind of quality is becoming a rare thing these days.
---
comment by quenthal on 24 August 2004
>ps:mental 2 was supposed to have been released at asm 04
>as a 64kb but was withdrawn by me in the last minute.

Any chance seeing it anywhere? ;-)
---
comment by Lando on 31 August 2004
I found this one pretty dull. Same effect as most other Push intros. I liked the music. If you've ever seen any of Exploder's other intros you'll know what to expect by now.
---
comment by StormLord on 21 December 2004
Brilliant intro..
I don't know if using a 3d programing layer on demos/intros reduces the work but in 4k... what to say ... its masterpiece.
I gave it 5/5 because its the best intro *I* have ever seen.
I just belive that this group must grown a little in number of people so to get more thoughts about the design and the concept of the intros.
Exploder proved its a hell of a coder but without some different thoughts of the design the whole thing it will spoilt.
And for some people that says it has the same effects: WRONG the effects are different the code must be different the design creativity just needs more work.
---
comment by Gargaj on 20 January 2005
Rule of the thumb: Ask permission FIRST, release AFTER.
---
comment by wayne on 04 February 2005
Correct video link is here
http://www.scene.org/file.php?file=/demos/groups/push_entertainment/rebirth.avi&fileinfo
---
comment by bonkers on 14 October 2005
Didn't know there was a video out of this one until now, so first time I've been able to see it. I for one absolutely rate Exploder, he is a quality coder and I don't give a shit about the fact that his productions look very similar to each other, atleast he is productive (or was as might be the case now) which is more than you can say for most of us. Enough about that, very impressive code, especially the audio code, the tunnels look awesome and the colours (how horrible they might be) fits well to the music, stolen or not it's in a 4k.
---
comment by rloaderror on 14 October 2005
Heres the Astral Proejction cover this intro looks like:
http://81.88.37.27/goacidia/goacidia/PICS/cover/DancingGalaxyF.jpg
---
comment by bonkers on 15 October 2005
loadie: hehe, that's a terrible cover, looks like something from a Real3D rendering compo in Amiga Format ten years ago ;)
---
comment by heetach on 18 October 2005
In the same directory there's a hideous version of the "another world" cover, but I seem to remember a different cover for that record that had a really fresh style. Wonder why there are two of them.
---
comment by AGAfaster on 17 October 2006
doesnt work properly on os4 (the latest pre) I only get the 'Rebirth' text effects.
---
---
Please log in to add a comment!
User Votes: Average: 4.26 points (34 votes)
---
Please log in to vote on this production!