Demo:
Coma
Group:
Ephidrena
Code:
Graphics:
Music:
Category:
Release:
March 2002
Party:
Combined Intro 4k compo
ranking 3rd
Chipset:
Download Amiga:
[file]
Adam Malysz (4.14)
Any one of these suckers (3.67)
Beer (3.17)
Bier (4.64)
Big! (4.5)
Borst (4.36)
Brus (4.53)
Concrete (4.35)
Driidirijia (2.92)
Fake Electronik Lightshow (4.58)
Finnmark (4.6)
Flux (4.25)
Fusion is my energy (3.4)
Hacks For Tracks (4.42)
Hexel (4.17)
J'_ (4.53)
Janne Ahonen (4.05)
Jenna loves Ephidrena (3.44)
Kina (4.36)
Lux Aeterna Luceat Eis (4.6)
Negativ Prosess (2.67)
Neonsky (4.36)
Norsktoppen 3 (3.27)
Omnicrom (4.15)
Picnicbass (4.5)
Pluss (3.46)
Psylteflesk (4.64)
Respirator stories (4.53)
Sfumato (4.14)
Showtime 16 intro (3.58)
Substral (4.14)
Sumolysbryter (3.48)
Knarkzilla (4.5)
Software Make The Dance Foam Oil (4)
Alice Copper (3.71)
Gin And Tronic (4.08)
Chips don't lie (3.33)
Rapo Diablo (4.58)
Rapo Diablo 5000 (4.68)
FistPig (4.4)
King Of Fuck (2.89)
Sotakyrpa (4.11)
Timur Lenk (4.45)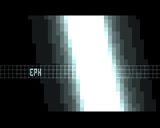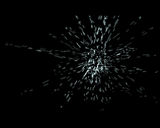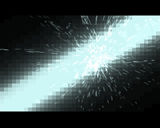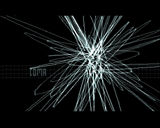 comment by dairos on 26 July 2004
The music is a bit strange but the effects are really nice.
---
comment by Ralph Wiggum on 01 August 2004
I like this strange music, it reminds me of Muffler :) The black and white design fits good to the bass.
---
comment by skan on 31 August 2004
Simply fantastic, maybe too short. Anyway, a good 4k by Loaderror and something different from the bier/big/kina design... the music engine roolz as well as the subpixel routines...
---
comment by rloaderror on 01 September 2004
A warning to people not running oxypatcher (or some other soft-fpu replacement).. It might spend upto 15 minutes precalculating on 060.. :P

Coma has a different sound engine from all the other eph 4ks. It features floating point mixing and an idea for being more flexible yet retaining a small size. It kind of failed though, so the engine was scrapped after this release.

The weird screaming sound comes from some bugs in the pitch slide part.. I still wonder what the hell that was.. It sounds different on different machines too.. depends on what is in memory I believe..
---
---
Please log in to add a comment!
User Votes: Average: 3.64 points (11 votes)
---
Please log in to vote on this production!