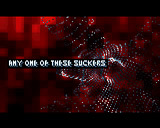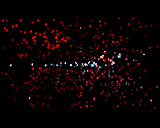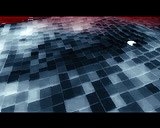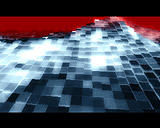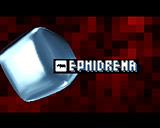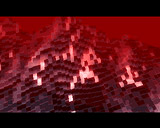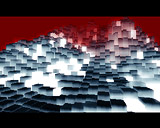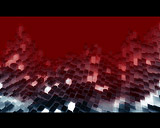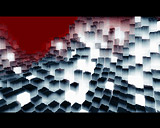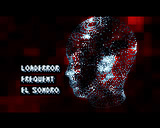 comment by skan on 15 July 2004
@loady
gettin' better'n'better! nice solutions in here (that 3d-tiled-world rocks!)
hope to see a total masterpiece somewhen soon! ;)
hope to see you an #amigascne too! ;)
---
comment by Ralph Wiggum on 15 July 2004
Itīs great but definitely too short.
---
comment by z5 on 15 July 2004
For some reason, this reminded me of the DCS style (Klone in particular). Sexy and good looking with a good tune to back it up. As said by others, this is just too short which is a shame because this theme/style/colors had the potential for a bomb demo! The exploding pixels fit more here than they did in Respirator Stories.

Nice to see an Ephidrena demo with a Frequent tune as it had been too long. Such a small group, but each member is extremely talented.

The nice thing about Ephidrena is that you always get a whole different experience, which makes it really interesting. I always wonder what they will do in their next production. Just look at recent release list: Fake Electronic Lightshow, Respirator Stories, Finnmark and this one: always offering something new and fascinating.
---
comment by _badash on 17 July 2004
Indeed a kewl demo by ephi. To short ? Maybe, but the effects rocks. Havent seen effects like these before (I think) and the spining head with strange lights in the end looks great.
---
comment by rloaderror on 22 July 2004
a quicky this one. We had to make a small dentro because I was so eager to use that infinite cubes effect somewhere and it would not fit into your typical hardcore eph demo I think.

The head at the end is actually El Sondro (the artist formerly known as cheetah) himself crafted with great attention to detail in lightwave (with texture and everything)and then degraded to a heap of env-mapped dots for this dentro.

I bet everybody in the group had their hands on the music this time. The tune was originally the concrete theme before it was zixaqed into shape for rapiing and ravaging. Frequent made the light drums, Zixaq did the melody at the end(he thinks), the bass sound comes from the 4k synth and the basic drumnbass drums were done by me attempting to remix the original concrete tune(called deselected). Frequent put it all together and made a complete tune of it. It took us years to make this tune ;)
---
comment by KAM_ on 12 August 2004
well, i don't like it.
---
comment by strife/apathy on 18 August 2004
A very good demo which brings back good memories from solskogen! I also remember some people bugged loaderror for the colours, "haha, use those colours and we will beat you for sure!!" Well, it didn't happen.. :)
---
comment by mailman on 01 May 2005
Definetly too short. But effects are beautiful. The last one (cubes which form the head) really kicks ass.
---
comment by malmix on 18 January 2008
A bit short, still very good.
---
comment by corial on 24 January 2016
This is brilliant!
---
---
Please log in to add a comment!
User Votes: Average: 3.67 points (21 votes)
---
Please log in to vote on this production!