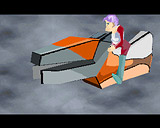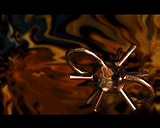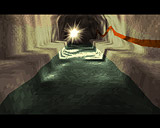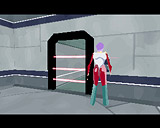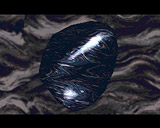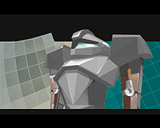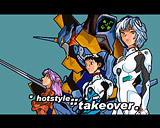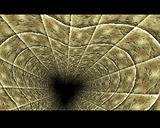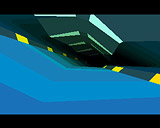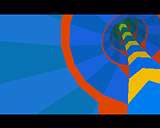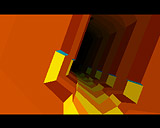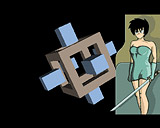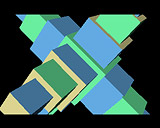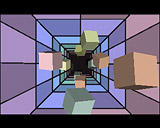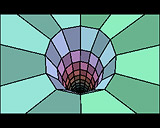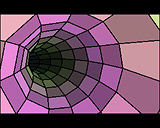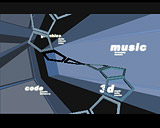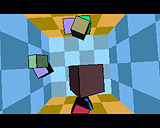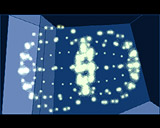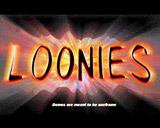 comment by z5 on 20 June 2004
It's only when taking screenshots that i realised how many effects there are in this demo. For me, the first part of this demo wasn't really necessary, especially the 3D fighting scene. Allthough the shiny objects in the first part looked rahter cool and smooth, as did the robot and manga picture.

I do really like the 2nd part, in all aspects: music, looks and effects. Really fast and with great sync. Also, the look does remind me a bit of a comic book or more recently, the game XIII with it's cell shaded look. Quite original and not much done in demos. Yep, the 2nd part is rahter fantastic actually. Pity i always have to endure that fight scene to actually get there.
---
comment by skan on 21 June 2004
@z5
U R DAMN RIGHT!!! ;)
---
comment by rloaderror on 22 June 2004
I enjoyed the bump tunnel of the first part. The fight scenes are a bit too ambitious. Leave those to hollywood, they can nearly pull it off. I admire the range of the loonies engine.. Seems that they can fly around at will while my engine makes everything disappear and wrap around if I move slightly in the scene. :)

Part II is very demostyle and is my favourite too. Especially the "wipeout" tunnel.. as I like to call it.
---
comment by Thematic on 22 June 2004
This demo has a lot going for it, demonstrating a few things that were tried in unrelated - although still cool - demos with lesser success or indeed, style.
---
comment by azzaro on 23 June 2004
only few words - dissapointment of the year. i almost womited before the bigscreen while watching this.

the funniest things is something like girl flying in the air. shame on loonies :)
---
comment by skan on 23 June 2004
@loaderror

Funny... I use to call that "wipeout-tunnel" too... maybe because i was behind a wipeout-style game for miggy years ago... just cool'n'fast flatshaded vectors... sadly the project exists no more since my main coder (and best friend) has flown to u.s. and got married... shit... :(
---
comment by ToAks on 23 June 2004
i really love this demo and i agree with skan and z5 here, the first part is the only part that puts this demo abit down, this is one of the coolest demos made by loonies..

the second part roxx and though its more of an show of oldschool than a new'ish kinda demo but its damn entertaining..

TOP NOTCH!
---
comment by dalton on 12 November 2004
like others i don't like the first part with the fightscene. i really like the second part though, it puts focus on high framerate which the rest of the scene seems to have forgot about.
---
comment by cybernoid on 11 April 2007
I tried the FORCE option on my standard Amiga 4000 040 (16mg RAM, Wb3.1+ Scalos, 16 colors, etc)... and voilá! It runs smoothly and speedy. I have some library and other system optimizations that makes Aga a bit faster, but i wasn't expecting that this demo would run faster than with WinUAE+ P4 2.4+ 1.5gb RAM (!!!) So, I recommend you - UAE users - buy a Real Amiga! It's faster!!!
---
comment by dodke on 28 August 2008
Suppose I'm one of the rare people who actually like the first part. especially the music and the fighting scenes which i thought were funny. they look like they might be from an old crappy PlayStation fighting game or something which is fine since the whole demo has a very non-serious atmosphere.
---
---
Please log in to add a comment!
User Votes: Average: 4.24 points (29 votes)
---
Please log in to vote on this production!