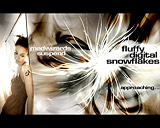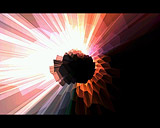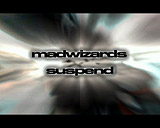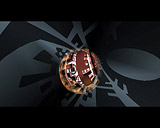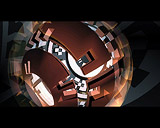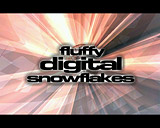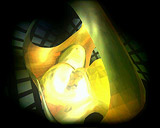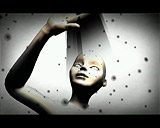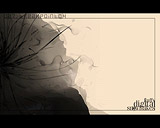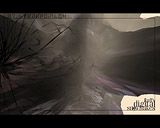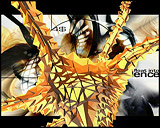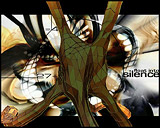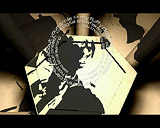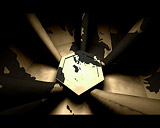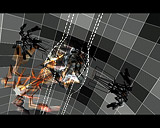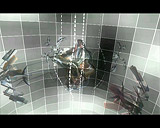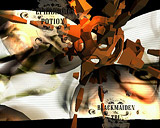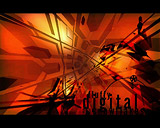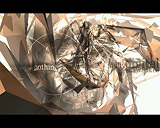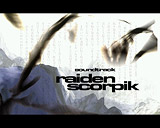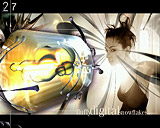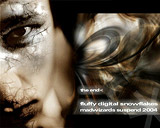 comment by z5 on 26 May 2004
Well, actually i had a hard time choosing between 4/5 and 5/5. But this is the Madwizards demo i have enjoyed the most from their recent offerings. As usual with Madwizards, production values are really high: excellent graphics, vibrant colors, cool music, very good looking 3D scenes. And this time, i have the feeling that they managed to let the effects stand out from the background, bying choosing less colorful and more sober backgrounds. Excellent stuff indeed.

As to the question if this should have competed against 68k Aga releases, i feel it should not have been allowed. The hardware just ain't the same anymore. It's a different league and as such, it should have been in a different compo.

Is this the future of the Amiga Demoscene? Some believe it is, some don't. My heart still goes out to the 68k scene the most because i do believe that hardware limits results in more creative, fresh productions. Personally, i don't need demos with ten layers of effects on top of a true 32bit color background (as is the case with a lot of pc demos).

Anyway, enough of the rambling. Future will tell us... Excellent demo!
---
comment by hooligan on 27 May 2004
I gave 4/5 as the music in the demo wasn't anything spectacular, though not bad either. It's simply a fantastic demo with known Kiero talent in it.

Let's hope there will be more (Assembly comes to my mind)
---
comment by DJBase on 27 May 2004
It is really a nice demo with a smooth track. But it doenst kick like Planet Potion or Silkcut. Maybe next time. Good work guys. 8)
---
comment by dairos on 27 May 2004
Thanks a lot for the video! I was pretty wasted during the Amiga compo at BP so I couldn't remember anything about this demo.

Now that I've seen it properly I can only say this demo fucking rules. Cool effects, lovely graphics, excellent music... and they all fit together perfectly.
---
comment by stakka on 27 May 2004
Better than Silkcut.
---
comment by rloaderror on 29 May 2004
supersexy from start to finish. Love the object dragging the background around effect :)
---
comment by Vanquish on 30 May 2004
Nice demo! The yellow puslating 'thing' in screenshot 11 is one of the most original scenes I've seen in quite some time - technically impressive and pretty in it's movement.

For those who are interested, the music is actually track 3, entitled 'Luv's Frequency Spectrum' from the joint project 'Power Liquids' by 'Divinorum Vs Aural Planet'. I like this kind of stuff - top album! :)
---
comment by skan on 09 June 2004
Makes me wanna buy a Peggy...
---
comment by bonkers on 18 June 2004
Very good demo, visuals and music are very good. And I realy like that effect during the greetings part.

It's a shame that this demo was placed in the wrong compo which makes me associate it with a bad feeling, but thats the organisers fault and the demo should not suffer from it.
---
comment by antoon on 13 July 2004
This demo is very nice. Graphics efects nice, music very good. Super. Iam pleased
---
comment by JuLieN on 13 September 2004
The video Kicks ass! :) But sadly, I can't watch it on my Peg2 + Radeon9200, despite the readme file suggest a Peg2+ATI.. My Pag says there's something wrong with the rave engine.. Someone knows what's wrong here?
---
comment by heetach on 18 February 2005
as much as I usually find mawi demos somewhat boring (despite good graphics), I have to admit that this is one extreme slick and stylish piece of work.
---
comment by heetach on 18 February 2005
extremely even (I suck)
---
comment by mahen on 29 September 2005
Many short parts, very rythmed, so never boring. Really nice - this is actually the first demo really using the Pegasos hardware. My only "complain" is that the music is very repetitive, other than that, congrats :)
---
comment by mahen on 29 September 2005
Julien : try the -old argument (for old video driver). One may try -win as well. Watched with radeon 9200SE here.
---
---
Please log in to add a comment!
User Votes: Average: 4.5 points (42 votes)
---
Please log in to vote on this production!