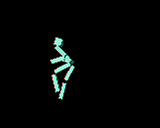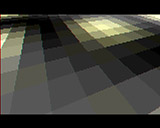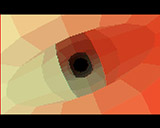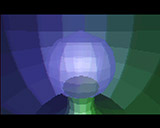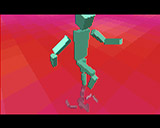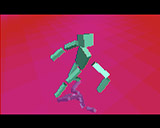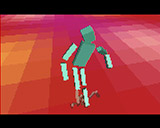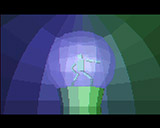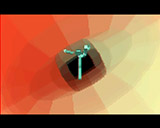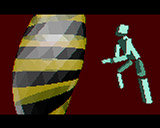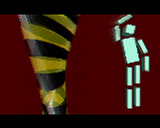 comment by rloaderror on 18 April 2004
This is kick ass stuff.. I just made a cynical vote because im not happy with the cosy style :) The sound could be cooler and the graphics less fisher price inspired.. Still the code behind this that Blueberry showed me is awesome. He uses a reduced instruction set so that the instructions themselves are smaller and then this bytecode is compiled to m68k bytecode before running.. Awesome!

Ive been told that also BIOS chips use this technique to save space on the chip. The code is stored as Forth byte code which is smaller than the assembly mnemonics.. I think Forth is some stack based machine or something.. There was bound to be a 4k on the gathering(PC) that would use this technique, but it was sadly not finished in time. I think this is the way to go for 4ks.
---
comment by KAM_ on 19 April 2004
yeah, the music could be better; also design is not stunning. but all in all - Ikanim is quite funny and - simply - cool! :) Good work.
---
comment by chainq on 19 April 2004
Loonies never were kings of design, but kings of tricky optimized code, both in speed and in size. And in this one, even the design is quite good. Very nice stuff.
---
comment by Ghandy on 19 April 2004
Nice clone of "The popular demo" of Farbrauschs' winner pc demo of BP last year! Blueberry at his best I'd say.
---
comment by skan on 19 April 2004
Lovely. Amiga has become the perfect 4k machine.
---
comment by scicco on 19 April 2004
wow! eat this! great 4k, blueberry -> you rule!
---
comment by un0 on 25 April 2004
this is definately one of the very few not-so-serious-productions that are actually funny AND brilliant. fantastic codework here, one of the best 4k`s so far. the music left me dissappointed first, but after watching it again (and again, and again...) i suddenly started loving the melody, it`s hallirious!
---
comment by bonkers on 06 June 2004
Amazing code in there by Blueberry, and the presentation of the intro is brilliant.
---
comment by optimus on 18 August 2004
The best 4k I have ever seen on Amiga! I really enjoyed it at BP!!!
---
comment by z5 on 12 November 2004
A final version has been released! Get it at http://files.loonies.dk/demos/bin/LNS-IkanimFinal.lha!
---
comment by Crumb on 24 November 2006
Impressive.
---
comment by cybernoid on 11 April 2007
Very, very good. Once again, I have to say that It's by far better on a Real Amiga.
---
comment by jay on 27 September 2007
A so cool prod in 4K format ... Loonies rulez :p
---
comment by corial on 20 January 2011
This remains my favorite 4k from Blueberry
---
---
Please log in to add a comment!
User Votes: Average: 4.57 points (47 votes)
---
Please log in to vote on this production!