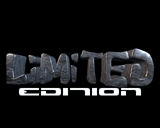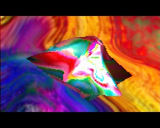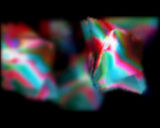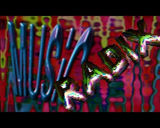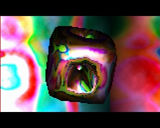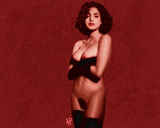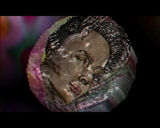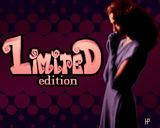 comment by rloaderror on 22 February 2004
env map demo.. :) This one has long been a favourite for me, but lately it has kind of lost its appeal. The music is still really cool.. Strange guitarsolopart (or something). . The graphics is a bit too "we have ham8" to me.. Too much envmapping ;) And the bump part looks like thrash.. Good idea to scroll the screen to add more action to the object parts though..

Deus ex machina kicks this ones ass.. :)
---
comment by z5 on 01 March 2004
Limited Edition was a cool group. The overall quality of their releases was good and most of the productions they released are really enjoyable. Surprisingly, though i'm convinced that they had the talent, they never made a real classic.

This is a typical LED demo. Radix made a lot of really good tunes for LED and this is no exception. HP did some cool fullscreen pictures. Effects/synchro are quite cool. The selection of colors/colorsheme is questionable and there are far too many different colors. LED seemed to lack somebody who had an eye for design/color selection, somebody to give the demo a general idea/direction.

Still, an enjoyable demo.
---
comment by ToAks on 23 May 2004
A typical coder's demo but a damn good one and the music in this one is maybe one of the best in LED's demos.
---
comment by mailman on 18 September 2004
Whatever Radix would touch with his tunes, it was like charmed ;) The demo is average but his music made it worth checking out. Nice env-mapping, nice objects although some "sharps" can be seen. I hate the background which look like "HAM8" (like loaderror mentioned).
---
comment by winden on 29 November 2006
didn't reach my place back then, so I put in queue to watch... but I'm already envisioning liking it for the txt+bumpmap shaders at the very least :)

last thing... about the ham8 thing, remember we are talking a 1996 demo here... of course if your routine is ham8, you should show off as hard as possible!!! i recall very few people doing ham8 before this one... lets not forget c2p was still a main area of competition back then with no really good public sources available...
---
---
Please log in to add a comment!
User Votes: Average: 4 points (17 votes)
---
Please log in to vote on this production!