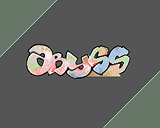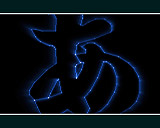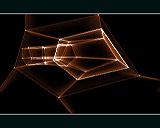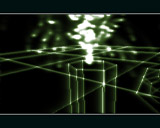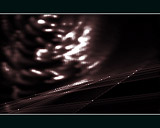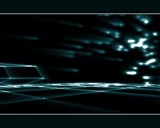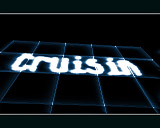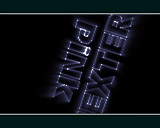 comment by Estrayk on 01 February 2004
The music rocks !
---
comment by drakon on 03 February 2004
Yes, the music is awesome :-). I like this prod... The second part rulez too!
---
comment by KAM_ on 18 February 2004
the intro is somewhat empty. maybe design and effects are quite nice, but something is missing here... And the music - I love THX, I love THX tunes, but this time Pink's modules are "just" good, nothing special in fact. All in all - intro is average.
---
comment by skan on 26 February 2004
This one is a little masterpiece. The tune is grrreyt, the blazing wireframe is awesome and the whole intro is a nice piece of code. Cool indeed!!! What a pity that crsn2 it's not as good as this, but ye know, a sequel is never better than the original! ;)
---
comment by tecon on 24 May 2004
Cruisin' is timeless, and is maybe my favourite intro of all times. Though I have only vague memories of viewing it at the party, I know it made a solid impact watching it on there on the big screen. Whenever I run it again, the same good feelings are coming back to life. Every time.

And the music.. The tune sweeps me off my feet from the first note. Atleast from the first note in the leading :)
---
comment by kempy on 25 May 2004
positive: music
negative: wireframes, wireframes, wireframes...
---
comment by mailman on 17 July 2004
He, he... I like wireframes ;) ... and music too.
---
comment by bonkers on 13 August 2004
This was one of the highlights at TP97, the tune is brilliant and the design is diffrent. 4/5 for sure, in a way it deserves to be called classic but the technical aspects of the intro is just not enough, even though if one counts the work behind THX it is.
---
comment by rloaderror on 18 November 2006
cosy.. I haven't yet picked up the tunes like may other people have yet. I just dont find them *that* good. It has a real good mood though.
---
comment by skipp604 on 08 September 2009
I love it. Especially the music. Incredible. Pink roolz :-)
---
comment by z5 on 28 December 2010
Wireframes and two stunning tunes... i don't need anything more to be happy :) Still a joy to rewatch. Tunes are up there with the best.
---
---
Please log in to add a comment!
User Votes: Average: 3.81 points (26 votes)
---
Please log in to vote on this production!