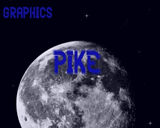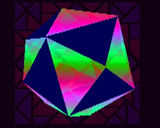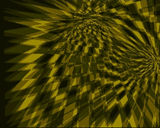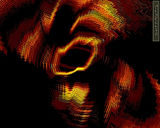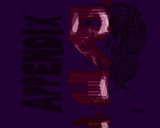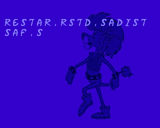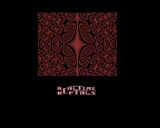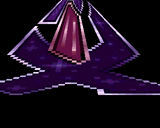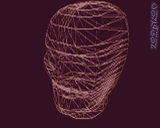 comment by z5 on 26 January 2004
It will be interesting to see what other people vote for this demo, as this seems to be an unknown demo? Personally, i like it a lot. Great soundtrack by Slaze and the effects/synchro is fast and cool. Some effects are really cool, like the flying lines, the scroller saying "Amiga rulez", the credits part,... Seems that quite a lot of attention was paid to making it a smooth prod, with some nice transitions (especially the end of the credits part, where the screen turns black with a small white dot, in the way as turning off a television).

The intro part/music does remind me a lot of Desert Dream, the demo itself is a bit Polka Brothers style.

By the way, this demo was released in 1995, yet it fully supports ECS. The nice thing about it is that it runs perfect on my 68060 AGA A1200.
---
comment by kempy on 04 July 2004
Ha! Ask Madbart/APX about "Contagion" - he will always say this is one of the best Polish ECS amiga demos. Bullshit! =) I don't like this crap. Why? Mainly due Laxity's music rip-off and REALLY REALLY UGLY graphics.
---
comment by slaze on 05 September 2004
Laxity ripoff?
Nah, not quite, since this is my own genuine music. (Except from the slow intro part, which is made by someone else)
My music is (was) not even inspired by Laxity, even if his music was great.

Well well, these days are sadly long gone now :-(
I guess everyone in the "scene" back in the days, has gone further with their lives just like me. :-)
---
comment by dragonmood on 31 October 2006
when the dolphin fade out, I got a memory "conflict! address error!" :(
---
comment by HOŁDYS on 09 July 2008
very fast demo on 68000 /7 mhz nice miusic .. 4/5
---
comment by madbart on 12 August 2008
Yea, Kempy is right - i'll say the same currently ;] one of my fav. on a500 demos! I did all 3d there but the design was made by pike and lynx and i like it very much. music - brilliant.

i never compared slaze's music to laxity ;']
kempy, you probably do not like appendix ;)
---
---
Please log in to add a comment!
User Votes: Average: 3.11 points (9 votes)
---
Please log in to vote on this production!