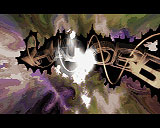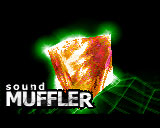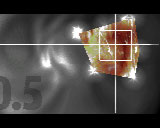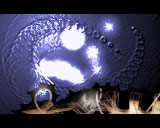 comment by rloaderror on 24 November 2003
this is a pretty cool intro, but I think the colour choice is notoriously close to what I produce after 14 pints of beer and a tequila shot. Still it is one of my speedo haujobb favourites. The music is cool

---
comment by dodge on 20 December 2007
whhee, me think we've got a 404 on the file link... so try to download it directly from ze Weltmarktführer :)

http://www.weltmarktfuehrer.de/files/amiga/hjb_edit.lha
---
comment by mailman on 27 August 2010
I don't think it deserves the first place...
---
comment by z5 on 07 January 2011
I've always liked the intros from Speedo a lot but this one a bit less than most of the others. Tune was great, synchro was great as usual and effects are enjoyable. But the color choice wasn't my cup of tea. On the other side, the graphics in the first scene are great. Bay Tremore, who iirc was primarily a musician, made awesome graphics aswell (some stunning logos in My Kingdom fro example).

Everything is there for a good intro but it sort of didn't come together as one intro. It looks a bit rough on the visual side.
---
---
Please log in to add a comment!
User Votes: Average: 3.58 points (19 votes)
---
Please log in to vote on this production!