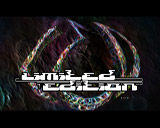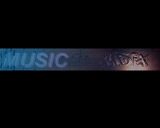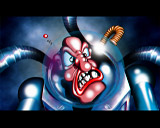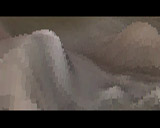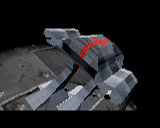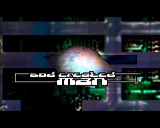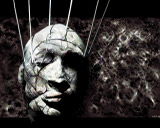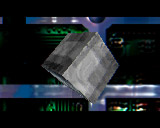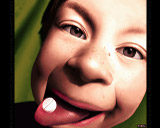 comment by tecon on 19 May 2004
The demo is very cool and was fresh when it came out. The style is fresh but the different routines/objects come out a bit boring; and not too smooth visually. Perhaps it's a point for LED to have them like that, as in, it makes the design kinda "crispy".. in contrast with MRKs pictures.
Anyway, a fine release although not my favourite.
---
comment by tecon on 20 May 2004
Damn I have to give a proper vote to this demo! The amount of graphic work is extensive aswell as awesome. I still don't like the raw looking objects, but they didn't get quite as boring as suggested in my previous comment, because I then chose to neglect the "surrounding"/background graphics.
And to "hide" a body in the landscape was a nice treat.
---
comment by ToAks on 23 May 2004
Lovely demo , i somewhat confuse this one alot with EXIT PLANET DUST! by artwork, i have no idea why though..

anyway LED did it again and it shows...WONDERFULL DEMO!
---
comment by corial on 10 February 2006
Superb design and good looking effects. I especially like the bumped twisttunnel with the zooming env objects!
---
comment by ijs on 11 August 2006
Great music which works really well with the visuals!
---
comment by winden on 20 December 2006
the credits code-wise this one is very strong, not only with somewhat-complex shading but also keeping a very good speed... it takes lotsa guts to go for 1x1 ham8 bumpmapping for example!

graphics and music wise is very good also. very watchable indeed!!!
---
comment by z5 on 21 January 2012
A very nice demo in general. Has a great soundtrack and great graphics. I felt that the effects were a bit too focused on 3D object showing for my taste though. That seemed to be the case for other LED demos aswell.
---
---
Please log in to add a comment!
User Votes: Average: 4.26 points (23 votes)
---
Please log in to vote on this production!