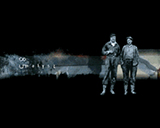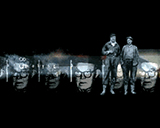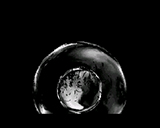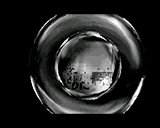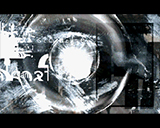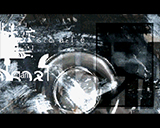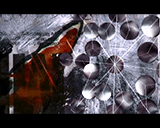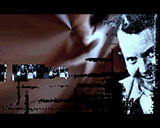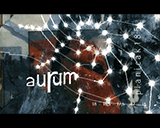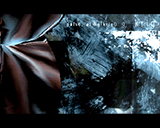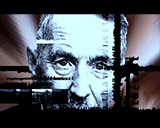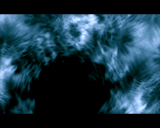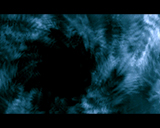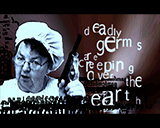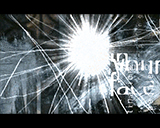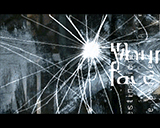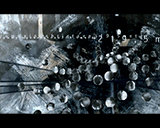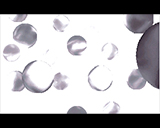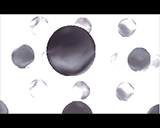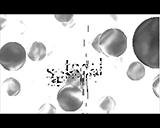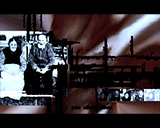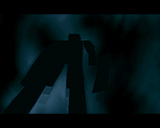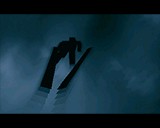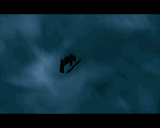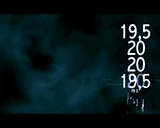 comment by loaderror on 02 August 2002
Some facts about this demo:
- All the backdrops in this demo are made from painting with oil and watercolours on a newspaperbackground.

- The music is made out of samples coming mostly from my washing machine and drier. We put a minidisc recorder in the drier and slammed the door in order to get a fat basedrum.. You should all try it yourselves.

- the old people are fetched from a friend of mines cd featuring pics of all his old relatives. Its the Mangnes family. Frequent didnt want us to include Bredor Mangnes at the start because he was simply too ugly. Unfortunately for Frequent, the evil backstabbers cheetah and loaderror then saw it as their sole mission in life to include Bredor in the demo . :)
---
comment by heetach on 19 February 2004
I still see some unreleased potential in this. I think we were plainly too blind to clear out the things that didn't fit in after having worked on it. It's a shame, we made some obvious bad choices that could easily have been avoided with a little more consideration.
---
comment by z5 on 19 February 2004
Excellent demo. Big thumbs up for the background pictures, as is the case with many Ephidrena demos. Really enjoyed the first effect: the two transparent circles and the light mixing with them. The ski-jumper scene at the end is fantastic and very atmospheric. Rest of the demo is really cool aswell. Some minor niggles: i still am not too sure about the scenes with the brownish background with the greyscale images on top (screenshot 8 and 14). The background looks too yummy and smooth in contrast with the pictures. This and the music, which is a bit too weird for my taste (i must be getting old), restrain me for giving it the classic 5/5.
---
comment by rloaderror on 20 February 2004
@z5,
I agree. Those plasma/twintunnel parts suck.. I didnt have any other particularly fitting routine either though.. Maybe we should have removed those triolbreaks from the music alltogether. They kind of stop the flow of the music/demo in places..

This demo feels a bit uninspired from many points.. We were just doing stuff after a formula(old people, oilpainting, newspaper) ;) , but not really succeding.. I do like the music though, except for those plasmabreaks..
---
comment by ToAks on 23 May 2004
i expected more from this demo, felt abit umm empty..
---
comment by JuLieN on 14 September 2004
Just love this one! :) Ephidrena rules!
---
comment by mailman on 01 May 2005
Nice production. Thanks for the polish accent in this because I am Pole :) I was very impressed by the final scene with the jumper. Also the Planica jump was very nice. But one thing I don't understand - what for are those grumpy people here? And that voice speaking also something about oldies?
---
comment by rloaderror on 02 May 2005
@mailman. There's not much of a point to anything in this demo :) The name and ski jumping is from cheetahs addiction to skijumping. The painted backdrops were cool looking. The old people looked pretty cool in their 1800s habitat from the family photos I got from a friend. The music making was a fun project. I think this demo is a load of good things without any direction at all :) I laughed really hard when watching it on the bigscreen.
---
comment by skipp604 on 31 December 2005
Hell, I STILL don't know, why our polish ski-jump star became a title for this demo :) But I like it a lot, like other EPH productions.
---
comment by cybernoid on 29 January 2007
Very good. Sometimes theres too much information, but It deserves 5 stars.
---
comment by z5 on 21 July 2010
It's harddisk clean up time. Screenshots redone and more added for this demo.
---
---
Please log in to add a comment!
User Votes: Average: 4.14 points (28 votes)
---
Please log in to vote on this production!