Demo:
Cull Bazaar
Group:
Madwizards
3D:
Code:
Graphics:
Music:
Category:
Release:
August 2001
Party:
Combined Demo compo
ranking 11th
Chipset:
Download Amiga:
[file]
Datablade (4.28)
Kah835gb (3.59)
One Spiritual Journey (3.5)
212 (3.75)
Amsterdam Blessings (4.35)
Another dream away (4.27)
Automatikk 4 the ppl (3.44)
Cruel karma forms (4.52)
Eclipse (4.07)
Fate fits karma (4.36)
Glare (3.88)
Heavy traffic (4.21)
Kioea (4.7)
Mu51k (3.43)
Mute 12 (4.3)
New dawn fades (4.27)
Own Love Balance (4.05)
Save Da Vinyl (4.14)
Senzala (3.95)
Third eye conqueror (4.52)
Till i feel you (4.42)
Utopia (3.71)
Visible World (3.14)
Fluffy Digital Snowflakes (4.5)
Photocell1x1 (3.9)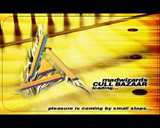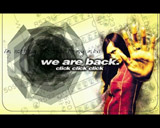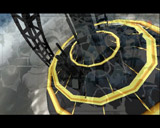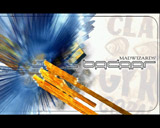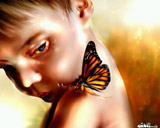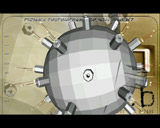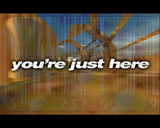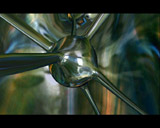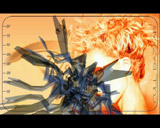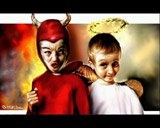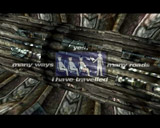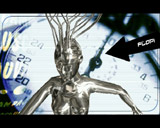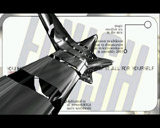 comment by Frequent on 18 October 2003
The masters of amy-ppc demos continue ruling with this one.
---
comment by DeXXo on 28 October 2003
Nice one. I especially like the music (just so peacefull).
---
comment by ToAks on 23 May 2004
i love the music in this one, many has said that i must be crazy as they hate the music, anyway i love it and it scores heavy on that!
---
comment by albolone on 02 June 2004
just downloaded the DIVX and experienced this piece for the first time. and while I kinda like the collage and artsy style (though mawi improved on that in later productions) I totally *LOVE* the music! and had to rewatch it again with headphones on right after. a wonderfully arranged and virtuous downbeat tune that calms me down while keeping my senses tense. wow. and thanks!

PS: audio file anywhere?
---
comment by rloaderror on 03 June 2004
The music is by Distance aka Lackluster. The mp3-file from this demo is in the exe-archive I think. Check out "http://www.lackluster.org/" .. theres a download page there with lots of quality tunes like the one in this demo. The 131099 tune is my favourite. That one also has a music video.. You can find that on Pouet.

http://www.pouet.net/prod.php?which=3291
---
comment by dodge on 14 April 2008
I also dig this demo for the tune...so calm :)
---
comment by z5 on 03 January 2011
The demo looks beautiful, as usual from Madwizards. However, though the tune fits the demo nicely, it is not my preferred genre at all.
---
---
Please log in to add a comment!
User Votes: Average: 4.21 points (24 votes)
---
Please log in to vote on this production!