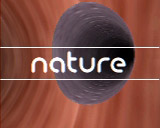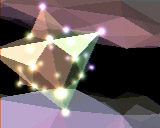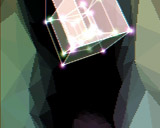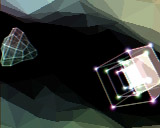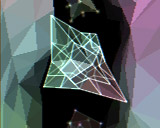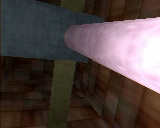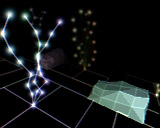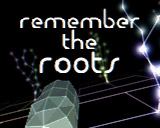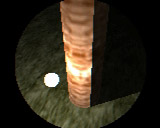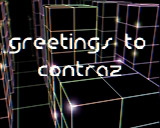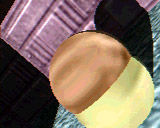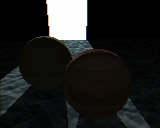 comment by dalton on 07 May 2003
massive! best intro music ever. looks great, lots of flat-shaded polygons and blur. This is a masterpiece.
---
comment by Damion on 14 September 2003
One of the best 64k intros ever. I've watched it a million times and still love it. Beautiful.
---
comment by scicco on 06 October 2003
wow, what a great realtime raytracer! the music is a great mix between old- and newschool, fitting really good to the scenes. i like the big bam base in the beginning.
---
comment by skan on 01 April 2004
This is what I call "purest beauty"... :)
---
comment by KAM_ on 12 August 2004
one of my favourite 64's.
---
comment by kempy on 14 July 2005
I don't know why, but these antialiased "buildings" hypnotize me.

Ach, z5 - you forgot to include screenshot from "scrollers part".
---
comment by rloaderror on 15 July 2005
great stuff.. Thats one manly rtrt there. A bit too happy and slick for my taste, but the Nature boys doesn't share the same diet of raw meat as the Ephidrena boys, so they are forgiven. Nice AA and clean music. It's a bit like a baby's bottom while eph prods are more like a grown hairy ass :)
---
comment by c-frog on 09 April 2006
loaderror: :P
---
comment by Blueberry on 01 April 2008
One of those intros I go back and watch again from time to time. Those antialiased lines and flatshaded, transparent things are so delicious. 2x2 effects have never before or since looked as nice as this.
---
comment by dodge on 18 April 2009
Amen to that! It's a definite "re-watcher".
---
---
Please log in to add a comment!
User Votes: Average: 4.48 points (25 votes)
---
Please log in to vote on this production!