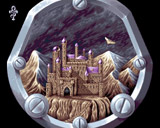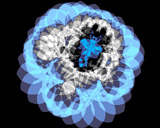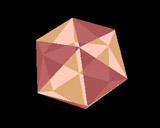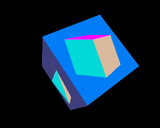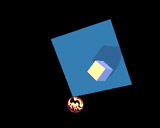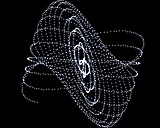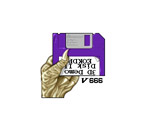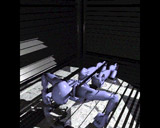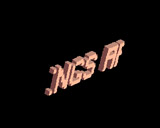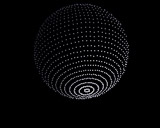 comment by prm on 30 March 2004
Ok...

1. Graphics by Slash, not Slosh
2. This came 5th at TP1 not 4th (3rd was Voyage by RZR and 4th was Virtual Intelligence by Horizon)
3. It's great!
---
comment by ToAks on 23 May 2004
ah the good old days when we saw vectors as often as we see FPS games theese days.... , this demo is a example of how boring one can make a vector demo but still make it classic due to its team of graphians and musicians..

overall demo and highly over rated if u ask me, though back in the days it was an instant classic...as usual :)
---
comment by BippyM on 15 June 2004
I really, really love this demo, The music is excellent and the effects are good :)

I think I like it so much because it is the first Demo I saw on Amiga, and watching it now just brings them old days back :D
---
comment by tecon on 26 June 2004
I praise that module in part two! Mad Freak, how'd you come up with that? Awesome demotune. I like the humor in this demo more than the routines.
---
comment by kempy on 01 July 2004
cute demo. nice humorous ideas and overall feeling is just great.
---
comment by zerox/gods on 17 October 2004
I think this demo is quite good, and it definately brings back some nice memories. Great visuals.
---
comment by corial on 06 September 2005
This demo is ace! The music is awesome and the effects were, as always, very well coded.
---
comment by prm on 08 November 2005
and to clear up some confusion. these are the same guys that made 3D demo II later on. sunjohn changed handle to hannibal and mad freak to julius.
---
comment by Boogeyman on 26 July 2007
Good code, but lack of originality and design imo. I remember Hannibal coding the shadebobs (introduced at this party and copied a gazillion times) at the party, presumably after seeing a preview of Hardwired :) At least he stuck to 1 bob and avoided the v-sync flicker.
---
comment by Hannibal on 26 August 2012
Hey, Boogeyman, your memory may be playing a trick on you. I originally wrote the effect 5-6 months before the party, when I was staying with Mikael Balle for a few days, back when I was still in Silents. It was Balle's idea, though, (he showed me the effect in dpaint and asked if it could be done in realtime) so I am not surprised Spy wrote the same routine, too, but I think I wrote it first. This was the only time I had a demo done before a party started, too
---
comment by Boogeyman on 27 August 2012
My bad then :)

Truth be told, as my memory serves me, someone (ingen nævnt, ingen glemt) told me that you were working your ass off to finish something for your demo after you'd seen "Hardwired". I have no clue whether or not that holds any truth, but back then I figured it was credible, and concluded that it would've had to be the shadebob part.

Only other option would have to be the "spacecut" calculations or maybe the usage of copper to feed the blitter linedraw commands, which afaik started with Hardwired. (or did Promax already do this in one of the Kefrens megademos?)

Enlighten me ! X-)
---
comment by Boogeyman on 27 August 2012
EDIT: heh, looking at the screenshots now it could've also been the 2 instructions pr. dot plot ;)
---
comment by Hannibal on 28 August 2012
Nah, I didn't know they were making Hardwired until I came to the party, and as I said, I had already finished the demo before arriving. It was super boring mot having anything to do there either. Actually the reason I left Silents was that Kyd and Balle were tired of making demos, so I left to find someone else to work with, so Hardwired was a big surprise. I did think "holy shit" when I saw a preview, though, i knew it was way ahead of our demo
---
comment by Hannibal on 28 August 2012
And I don't know where I learned about copperblits but it wasn't from the kefrens megademos - I know because I disassembled promax' linedraw routine when I was writing my first filler, as I couldn't fix the blitter fill bugs by myself :-)
---
comment by Jazzcat on 30 August 2012
Hey, Hannibal, nice to see you stopping by :) I'm one of those people that still remember 3d demo 2 - great stuff! The subtle combination of humour and serious effects is something that absolutely works for me. Any chances for a new Amiga demo in the future? Haha, I bet I know what you'll say - work, family, no motivation for something this stupid etc. Anyways - would be fab to see something from you again.
---
---
Please log in to add a comment!
User Votes: Average: 3.96 points (26 votes)
---
Please log in to vote on this production!