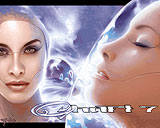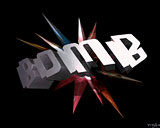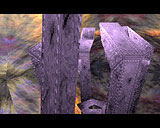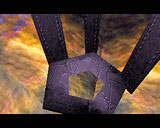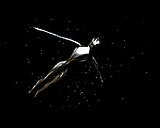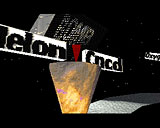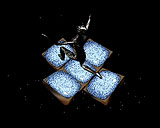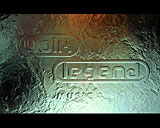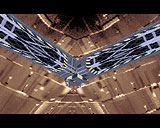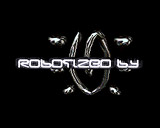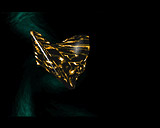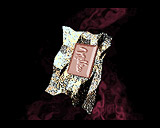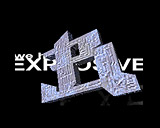 comment by baderman on 02 October 2003
this is one of my personal bests :)
i love this few demos made for 030/50, although i have 040 :)
---
comment by baderman on 02 October 2003
this is one of my personal bests :)
i love this few demos made for 030/50, although i have 040 :)
---
comment by ijs on 08 October 2003
Was a bit dissapointed at first by this demo, as I'd expected more from these guys 3 years after 'bomb' . Nevertheless, I remember this as having one of the first really sharp 3D texmapping engines, correct me if I'm wrong but I think this was the first that pulled off (almost) fullscreen 'full-scene' 1x1 texturemapping worth viewing on 020/030.
---
comment by Azure on 29 October 2003
ugly ugly ugly selfmodifying code without fallback..

But otherwise nice.
---
comment by Frequent on 30 October 2003
Lots of nasty smc made it impossible for me to run it on my ppc/060 until yesterday, when the Whdloadteam patched it. Anyway, this was one of my favorites from 96, when I only had an 030.
---
comment by Damion on 09 November 2003
What to say about this demo?? A little short, and some code issues...but
a dreamy tune, great use of colors and excellent "3D" for a demo which
runs smooth on '030 machines.
---
comment by rloaderror on 22 November 2003
I remember this being really fast on 030.. Some slick 3d code in here.. The music was very cool too(I think) and it had some smart scenes. I wish they had redrawn that yellowish/purpleish texture that looks like barfed up lump of cheese thats been lying around for a few years. I mean the texture in screenshot 3 and 4 (in the background). Oh, and the chocolate paper bump looks great :)
---
comment by ToAks on 23 May 2004
this demo gives me a bad feeling, the party was horrible and alot of guys was stealing amiga hw at it, so under the compo i had to watch my and my friends gear (in the quiet hall) so i missed the real impact of this demo (bigscreen) and then when i got home the demo didnt work on my machine (060) and then when there came a fix several years later i found the demo to be BORING and lame.

and i agree with azure on this one but i am afraid the whole damn party feeling ruined this demo..

msg to sixpack and all the others who got their hw stolen, it was really sad and it shows what a bad party can do, alot of people lost their amiga's at this party and thats why i want to call tp6 the worst party so far!.

ps:the balance demo was better than shaft7 :-)
---
comment by kempy on 23 August 2004
I like this demo, even it's an only couple of 3d scenes and rotating objects. I like this jungle music and Made's picture too. Man+TV's scene (37) looks a bit empty but it has stucked in my mind most of all.
---
comment by JuLieN on 15 September 2004
Hrm.. I used to show this one to my peecee mates, in 1996, to have the pleasure to see them become all green and jealous ;) This demo is so impressive, when we think that it was coded in 1996!
---
comment by corial on 26 September 2005
I really enjoy the scenes with the grey env-people. The 3d objects are interesting and the good soundtrack + the great graphics make this a pleasant experience.
---
comment by sp on 21 October 2005
SMC domination ;) 1 instruction per pixel txtue mapper slf modified code. respect!
---
comment by Toffeeman on 05 November 2005
Er hows it possible to draw one textured pixel with 1 instruction ?! How can you write self modifying code with a cache ?
---
comment by cybernoid on 13 April 2007
You see this one 1 Uma Una Une time, and youll never forget.
---
comment by Ben on 23 May 2007
to ToAks : we borrowed SixPack's video cable (with his agreement, of course!) and thanks to him we finished shaft 7...

Appart from that, when I see it, yeah I have to admit it's quite ugly, hu
---
---
Please log in to add a comment!
User Votes: Average: 4.41 points (39 votes)
---
Please log in to vote on this production!