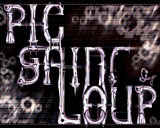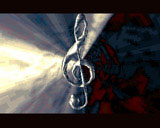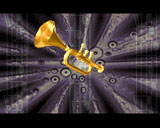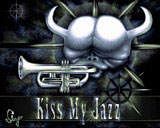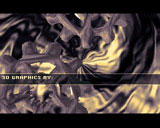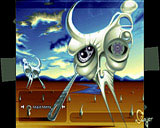 comment by z5 on 29 December 2002
Yes! I really like Jazzcat's music (btw. Jazzcat now has his own directory on Aminet so if you are interested in his music, check out Aminet). Wonderful melodies, varied and nice sounding instruments and very original music. My favourites are the brilliant AHX tunes, some of the chip mods and the fantastic Digibooster tunes. This rocks!
---
comment by KAM_ on 17 February 2004
I love it, really. Intro is quite kewl, it's nice designed. Main design is somewhat poor (only one picture) and it's fuckin' slow on my 040. But those things are less important. Just listen to all those brillant modules! Great DBM tunes, superb AHX tunes, and few MOD tracks too. I hope to listen some new JazzCat stuff in the future. (Tak, kurwa, JazzCat - mam nadzieje, ze jednak nie zapomniales!).
---
comment by kempy on 04 July 2004
Probably best Polish music disk. Besides average intro and slow code it contains lot of awesome modules in various styles. My favourite are chiptunes of course. Just listen to and praise Jazzcat's compositions.
---
comment by c-frog on 02 December 2004
This is fucking unbelievable! Jazzcat really _IS_ a musical genious! Hope to hear some new stuffs from you; especially studio produced music! Would be cool!
---
comment by z5 on 02 December 2004
@c-frog:
I agree. Sadly, it's damn hard to contact Jazzcat and it's even harder to get hold of his tunes. Did you check out Living in the past 2002 (downloadable on Nectarine): a midi/live instruments remix of his amiga module... just fantastic stuff!
---
comment by Frog on 23 January 2008
Jazzcat is a not so wellknow musician compared to "famous" old people but who wins to be. He designed sumptuous music with AHX (C64-like, AHX-Electric City is beautiful), MOD (Protracker 4 channel) or by DigiBoosterPro (multichannel tracker), it shows a certain mastery of Amiga trackers
If he know very well the technical field, his talent is no exception I can assure you. A musicdisk to discover!

@z5 : thanks for the info about Living In The Past 2002.

PS : The music disk shouldn't run on WinUAE, if you're interested i've a fix made by a french dude (don't know if he want to be named here) to enjoy it on PC too.
---
---
Please log in to add a comment!
User Votes: Average: 4.27 points (22 votes)
---
Please log in to vote on this production!