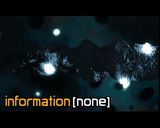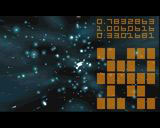 comment by rloaderror on 03 November 2003
superb music and great graphics/design. Kewl voxeltwister with lights aswell.. go dcs!
---
comment by ToAks on 23 May 2004
a demo without a party, now thats NOT common theese days... :-)
---
comment by skan on 05 October 2004
smooth design and nice atmosphere, soundtrack fits perfectly, but what i really love is the way those letters pop-in... gives sorta oldskool feelin'... love'em!!!
hope DCS will release something on classic Amiga again...
(crossing fingers)
---
comment by wayne on 23 June 2006
This music roxx, nice atmosphere from the begining. Don't expect 4 mins of demo efects. But the tune is so...
---
comment by winden on 10 September 2007
small demo but extremely nice work and full of nice details
---
comment by CubiQue on 09 May 2009
Music is out of this world, great stuff! The whole style of this demo is way beyond! Anyone know where I can get that picture (Screenshot 3) that is shown forever after the introduction for download... - a party compo release maybe?
---
comment by corial on 23 November 2009
This is clearly a DCS production. Everything is just so damn nice! Adam sure as hell knew how to make good graphics and design, and with Shape in front of the assembler things could only turn out great.
---
comment by z5 on 24 November 2009
Yep, Adam and Shape were a match made in demo heaven. Adam is among the best pixel graphicians around. His work was excellent without any exception. And Shape is still one of my favourite coders. He really knew how to make interesting, good looking and dynamic effects. Design and attention to detail rounded it off nicely. In short: they were awesome!
---
---
Please log in to add a comment!
User Votes: Average: 4 points (21 votes)
---
Please log in to vote on this production!