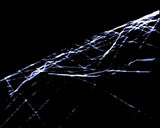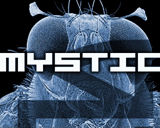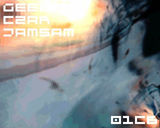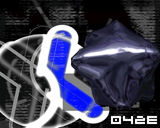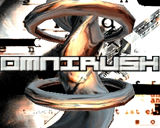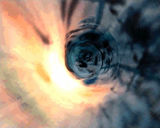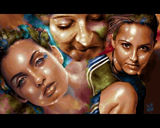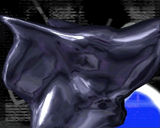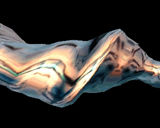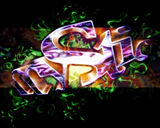 comment by z5 on 21 October 2003
Surprisingly, Geezer and Czar, the creators of this demo, returned to the scene in October 2003 with their first PC demo called Retox, released at Mainframe 2003.
---
comment by z5 on 21 October 2003
And about this demo, i think it is quite a cool one. Seems a bit rough around the edges and could be a bit more polished (like the endpoint in the tunnel) but the graphics are good looking, the atmopshere is cool and i love the wirefreame part in the beginning. Well worth watching, imo.
---
comment by rloaderror on 27 October 2003
A good looking one this. Shame that the music sounds like a collage of samples from Aphex Twin's Selected Ambient Works II.. ;)

---
comment by Frequent on 27 October 2003
I agree, even they proof that the Aphex Twin cd is mixable :) A real tune should have been made.
---
comment by geezer on 04 November 2003
Yeah, we didn't have a tune when it was time to do the demo, so this was the easy solution. Also, I am responsible for the aphex twin remix, jamsam should not be blamed. He made that great fullscreen though.
---
comment by ToAks on 23 May 2004
this was abit of an flop if u ask me, i was so loooooking forward to this one, sadly it fell inbetween good and bad..

effect wise its nice and style but the music is just ANNOYING!
---
comment by bonkers on 05 July 2004
As said above, good visuals but bad music. Always nice to see Geezers demos as he makes everything in a diffrent way. Good to see that they are back in the scene, just hope that they will be back on the amiga and not stay on the PC.
---
comment by mailman on 20 June 2010
Very heavy and dark. Maybe this is why it was a bit underestimated.
---
comment by vanilj on 09 March 2011
xout demo. mystic(insect) logo is scary and rest goes with fallen leaves to funeral. :-) ***
---
comment by rloaderro on 27 May 2018
hmm the link seems to link to a 2KB zip file (broken on scene.org)
---
---
Please log in to add a comment!
User Votes: Average: 3.65 points (20 votes)
---
Please log in to vote on this production!