Demo:
Big!
Group:
Ephidrena
Code:
Graphics:
Music:
Category:
Release:
October 1999
Party:
Amiga Intro 4k compo
ranking 1st
Chipset:
Download Amiga:
[file]
Adam Malysz (4.14)
Any one of these suckers (3.67)
Beer (3.17)
Bier (4.64)
Borst (4.36)
Brus (4.53)
Coma (3.64)
Concrete (4.35)
Driidirijia (2.92)
Fake Electronik Lightshow (4.58)
Finnmark (4.6)
Flux (4.25)
Fusion is my energy (3.4)
Hacks For Tracks (4.42)
Hexel (4.17)
J'_ (4.53)
Janne Ahonen (4.05)
Jenna loves Ephidrena (3.44)
Kina (4.36)
Lux Aeterna Luceat Eis (4.6)
Negativ Prosess (2.67)
Neonsky (4.36)
Norsktoppen 3 (3.27)
Omnicrom (4.15)
Picnicbass (4.5)
Pluss (3.46)
Psylteflesk (4.64)
Respirator stories (4.53)
Sfumato (4.14)
Showtime 16 intro (3.58)
Substral (4.14)
Sumolysbryter (3.48)
Knarkzilla (4.5)
Software Make The Dance Foam Oil (4)
Alice Copper (3.71)
Gin And Tronic (4.08)
Chips don't lie (3.33)
Rapo Diablo (4.58)
Rapo Diablo 5000 (4.68)
FistPig (4.4)
King Of Fuck (2.89)
Sotakyrpa (4.11)
Timur Lenk (4.45)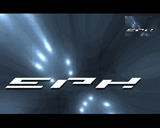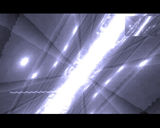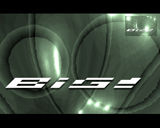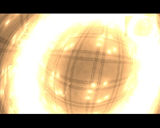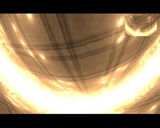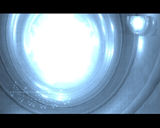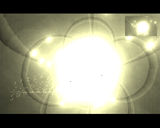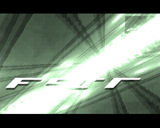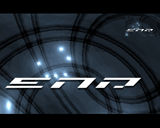 comment by dairos on 16 February 2003
This is THE 4k intro. Fucking killer soundtrack, effects (even though same in other eph intros) and design.
---
comment by z5 on 03 November 2003
This was the first 4k from Ephidrena i was able to watch on my Amiga (beer doesn't like my 68060). I must admit, before this intro, i wasn't really interested in 4k intros. Most of them had some bleeping noises at best, or no sound at all. And most of them featured just a couple of effects.

But then i saw this and it blew me away. It set the standard for 4k intros to come. It had amazing sound and such nice visuals. And probably the first 4k that had design in it. I was amazed. A milestone for 4k intros and still my favourite 4k.

And by the way, there is an endpart. So don't quit when the screen turns black.
---
comment by rloaderror on 04 November 2006
Actually the "precalculation" of the end part is fake.. I just added some extra time at the end to make it more pronounced that there was a second part :)

I remember coding this and thought I had squeezed everything out of each line of code, yet looking at the source now :)
---
comment by skipp604 on 26 June 2008
Fuckin sweet :-)
---
---
Please log in to add a comment!
User Votes: Average: 4.5 points (30 votes)
---
Please log in to vote on this production!