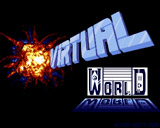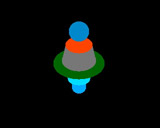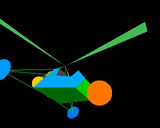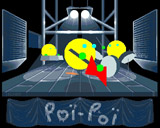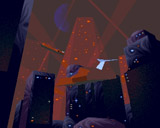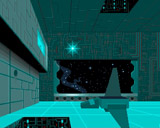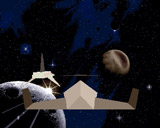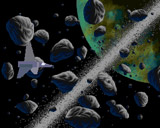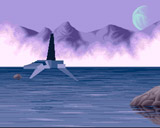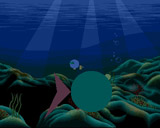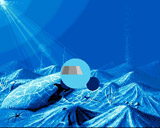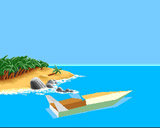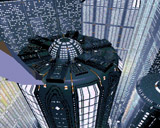 comment by jPV on 19 April 2004
Some original and good effects and nice gfx, but some "demofeeling" is missing.
---
comment by Intrinsic on 23 April 2004
One of my all time favourites. The tune by Audiomonster is just out of this world.
---
comment by ToAks on 23 May 2004
still feels like an animation if u ask me, damned cool but the demo feel just aint in it!...
---
comment by kempy on 02 July 2004
Oh - i've just seen this one for the first time and have to say it's ok. Yes, it's nothing like a couple of some 3d effects, but i liked some of these backgrounds. Only these ugly comments typed wih aid of terrible fonts...
---
comment by DrPeppers on 08 July 2004
One of our first demos, given to our family to use on our new amiga 2000.
We had performace issues, which you later over came. The music on this Demo, is the very best of them. Midi technology on the amiga, is still the best around.
---
comment by zerox/gods on 06 October 2004
This is a very special demo to me. I remember getting it very fresh from the party in Norway. It's another masterpiece from the legendary coder Thomas Landsburg. It was his demontration of coding skills combined with some nice ideas (cool background gfx) and a story. Even though the first part is excellent, I love the second part with the raytracing and outstanding tune by Audiomonster.
It's just amazing. I can at least see from the voting and comments from some people here that you were not a part of the old scene, and dont know a masterpicece when you see one. By the way, if you don't run this demo on the original machine, it might fuck up the timing.
---
comment by z5 on 07 October 2004
The second part is definately more enjoyable than the first part. I always loved those fantastic backgrounds in the 2nd part and the music was really great too. Actually, i enjoyed the 2nd part more than the whole Odyssey demo by Alcatraz. But it lacks that something extra to make me vote this a classic, for example in comparison with demos like Hardwired, which have a bigger rewatch value for me.

As somebody pointed out at Pouet, the coder from this demo, Thomas Landspurg, is (at the moment of writing this) working at a games company called In-Fusio (http://www.in-fusio.com/).
---
comment by Frog on 12 August 2006
a true classic. The 1st time i saw a demo with some story in the aim to make a little movie in realtime.
Amazing tune by Audiomonster and great background gfx.
1st time i see it, i was not totaly fond of perhaps because it was a different design and style from all others demo.
As mentionned in the demo, this demo use his own script language, no cheat, just realtime. You can modify it to see !
---
comment by mailman on 02 June 2007
I think that everyone should see this production. Fast 3D effects which you can move around as you like with a joystick! Pretty annoying are the texts which appear from time to time. They seem to be out of this world. I wish somebody took the engine of this demo and create something really breathtaking.
---
---
Please log in to add a comment!
User Votes: Average: 4.09 points (23 votes)
---
Please log in to vote on this production!