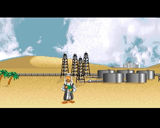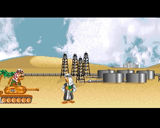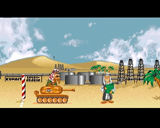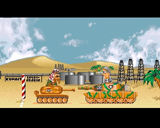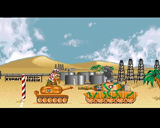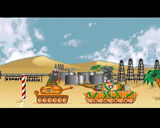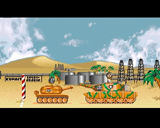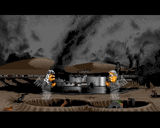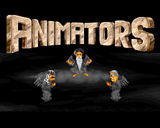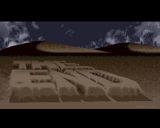 comment by ijs on 08 October 2003
Hehe... hehehehe... this one gave a lot of a good laugh at the time and guess what? It's pretty relevant again :)

It's however not much more than that: A good laugh.
---
comment by bLa on 15 October 2003
damn, more than 10 years after, and still very actual ....
---
comment by ToAks on 23 May 2004
haha i remeber when this demo hit my postbox (yeah...there once was something called SNAILMAIL :-) ) and it was like this... HAHAHAHAHA :-)

good gfx and nothing more than that really, its a good example of humor and good skills really, animators was a cool team with some weird ass demos and they do get my respect atleast! :-)
---
comment by kempy on 04 July 2004
Some average low-res animations/screens and... That's all. Anyway very weak (cheap) humour inside.
---
comment by zerox/gods on 07 October 2004
I really remember when I got this fresh in my mailbox from Chris/Animators, with their cartoon-papersheet. Animators always sent out a new sheet with cartoons of the Animators back then. I really liked the demo, the idea and graphics. For me this will always be a classic, a demo that every oldskooler remembers. When thinking about the amount of demos released that year, the demo got to have something which the other lacked just to be remembered. Even though this demo hasn't got any interesting code or effects, it's still great after my opinion. The demo presented a very serious conflict, in a humoristic way. Anyway, there were also other animated demos that year... like the Budbrain megademos for instance.
---
comment by rloaderror on 10 June 2005
even if it is annoying, humourous (is that how it is spelled) demos seem to last. I laughed a lot when I first saw this.
---
comment by cybernoid on 13 April 2007
I think 17 years are enough for a war.
---
comment by Toffeeman on 24 February 2008
My non Amiga friends used to laugh at this as well. Good job !
---
comment by HOŁDYS on 06 November 2009
Works on my A1000 :)
---
---
Please log in to add a comment!
User Votes: Average: 3.58 points (24 votes)
---
Please log in to vote on this production!