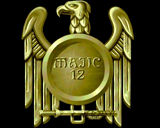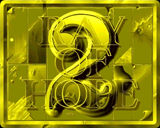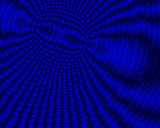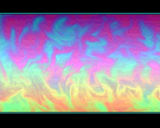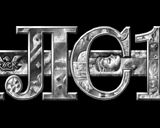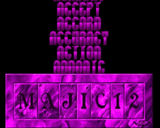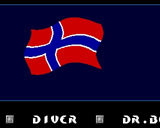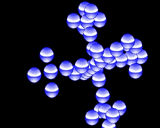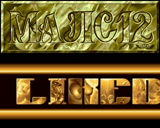 comment by z5 on 23 June 2002
This demo has always stayed in my memory in a very positive way. Nothing spectacular, but good. Very nice graphics by Rack (impressive font in the end scroller and nice logos), a very nice tune by Dr.Bully and some really great copper color effects. I like to rewatch it even now.
---
comment by ijs on 07 October 2003
One of the first demos ever I saw, so kinda special for me. Good 'classic demo style' music, great scrollers, nice interference patterns, very good at the time. Still worth a watch!
---
comment by rloaderror on 24 January 2004
I met one of the coders of Ray Of Hope I on IChat (mac video chat thingy) by coincidence.. It seems that he rules some kind of porn page nowadays.. What opportunities the future brings the promising amiga coders!
---
comment by AVantagE on 03 February 2004
Thanks guys, for putting this up. It made me happy! :)
It's a very special feeling to see a creation of mine from so long back. (13 years ago! - I was 18 then)
At that time demo making meant everything to me...
---
comment by z5 on 03 February 2004
@AVantagE:
Great to see you around 13 years after creating this demo. I think you can be really proud of creating this great demo!
---
comment by AVantagE on 03 February 2004
Oh, and it's not me who's involved with porn... :)
---
comment by jPV on 19 April 2004
Yeah, this one was one of my favourite demos back then. Loved the music and gfx drawn with b&w tv :)
---
comment by ToAks on 23 May 2004
i love it, though its aged so it wont earn a classic "mark"
---
comment by zerox/gods on 17 October 2004
This is a rather nice demo. It also got noticed back when it was released. However, it doesn't offer any groundbreaking effects. It's just overall good. The ranking should be between 3 and 4.
---
comment by ep.cosmik on 02 December 2004
This demo is very good :

+ graphics are astonishing and I was informed that Rack was using only a black & white TV to draw !

+ music was "in the wave" featuring natural wind intrument sample (like a wolf)

+ the code was normal but overall the demo code was good

The name Majic 12 will stay in my mind for the eternity : I was a fond of magic and wander why they call themself this name.
---
comment by mailman on 28 May 2006
If it weren't for music I sincerly doubt if it was even noticed...
---
---
Please log in to add a comment!
User Votes: Average: 3.22 points (18 votes)
---
Please log in to vote on this production!