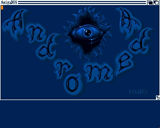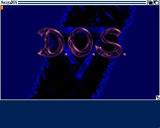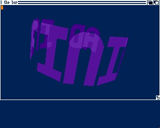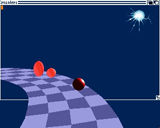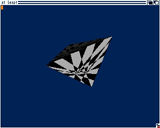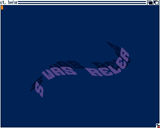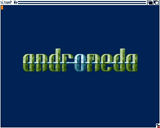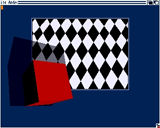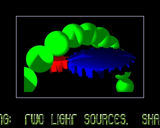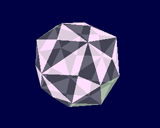 comment by tecon on 08 June 2004
C-frog, is your comment ironic? Writing "True classic!" while giving a vote of 3.. I don't get it.

For my part, I think it's rather odd to sit here in 2004 and judge a demo from The Gathering 1992! Being just a blue-eyed kid in those days might be the reason why I think this demo, and several of the other party winners back then are Classics (yes, with a capitol C) demo productions. Just being at the party waiting for the big happening - the demo competition - built up certain expectations about those demos participating. Be it said the time waiting was well spent!
Nevertheless, some demos met everybodys expectations, or impressed us even more, and those were the winners - and went into the history books as classics.
Perhaps those not attending a party didn't get as blown away by the monstrous effects on the big screens and the sound coming out through the huge speakersystem, but I would very much like to read the reasons for giving D.O.S. a 3!

Untuned piano? There is no piano in the first tune.

Just a little detail I like to point out: In the second part when the "eighty surfaces siggorsboll" is spinning, the lead instrument accompanies it perfectly - especially if you watch the edges of the ball.
As Mr. Hyde seems to pop in here from time to time, it's tempting to ask whether this detail was intentional?
---
comment by z5 on 19 June 2004
@Hyde:
The DemoDVD team is trying to get in touch with an Andromeda coder. Basically, they are making DVD's with demos on it. First volume was pc platform, 2nd volume is Amiga, which features amongst others, Nexus 7. So they need approval from the coder behind the demo to include it into the DVD. They tried to contact Dr.Jekyll, but without success. So if you are interested, see http://www.demodvd.org/ (as a general rule, i don't pass on email addresses from ppl registered here, that's why i am writing this here).
---
comment by kempy on 02 July 2004
Blame me, but i don't like this one so much. Of course, main idea is interesting, music is ok, but i don't "feel" it at all. Just fly-by.
---
comment by Vanquish on 08 October 2004
After reading the comments here, I've got to hold my hand up and admit that I'd always thought this demo ran in a DOS window! It certainly fooled me! :)

I've always like Andromeda demos... they've always had good sense of style and class - just like this one!
---
comment by zerox/gods on 17 October 2004
I really like this demo, the entire concept of it. It seems to be a very original idea, but it has actually been done before in some way. Anyway, the demo is pure quality like most Andromeda productions. I would give this 4,5 if that was possible. I can't give it 5 as it didn't offer any stunning new effects. However, it's a classic in the meaning of a demo which stands out and is remembered from 1992.
---
comment by c-frog on 10 December 2005
tecon:
Might be a bit late answer (like one and a half year late.. ;)), but the reason why I gave it 3 out of 5 is probably because we see these grades a bit different. I need a demo to be perfect to give it the grade 5, which I don't find D.O.S. to be. It's not that I'm comparing to new demos, ofcourse not, I've been watching demos since 1988, so I know what's good or not. It's just that I don't find it that stylish as other top productions back then was.

About the untuned sound business, I actually checked the demo a few minutes ago in UAE (which is first time I saw this demo since a very very long time ago), and I did not recall it correct that it was a piano sound, but some other synth sound which actually is very untuned.

/Daniel, a.k.a. c-frog/Nature (www.froggmusic.se)
---
comment by SaphirJD on 27 January 2006
Classic :) Nice RGB Objects, Vectors and fantastic Music :)
---
comment by dragonmood on 31 October 2006
I got a 880 checksum error on the image :(
I use winuae 1.3.2
---
comment by cybernoid on 13 April 2007
When I saw for the 1st time this demo I was astonished. In those times, it was impossible to do this demo on any other computer. My computer was an Amiga 500 with 2megs ram. I tried some emulators from that age - acorn, atari st, msx, mac etc... and i see Amiga was really unique. If youre using uae, you cant watch the smoothness of the ball render.
---
comment by dodge on 08 April 2008
It's simply just gorgeaous =)
---
comment by trodas on 19 April 2015
I liked the demo, IIRC it works nicely under WHDload too on real Amiga, so... a good classic :) Funny use of the Amiga DOS window... and nice end rendered anim...
---
---
Please log in to add a comment!
User Votes: Average: 4.35 points (46 votes)
---
Please log in to vote on this production!