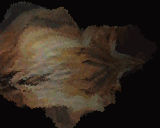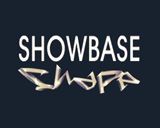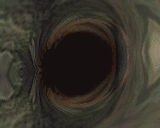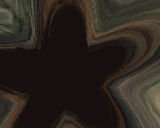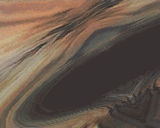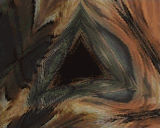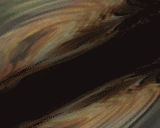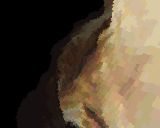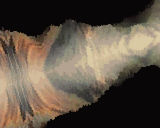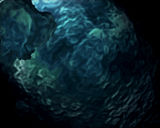 comment by z5 on 21 October 2003
I just love this little demo. Great atmosphere created with a cool soundtrack from Some1 and Morrow. The idea is fab too as each efffect morphs neatly into the next, forming a nice flow...the tunnel morphs into ceilings, then the ceilings morph into mountains... For me, this demo has a great rewatch value. Great stuff!
---
comment by Frequent on 26 October 2003
The ultimate, "how to do most out of one routine demo". Watch and learn.
---
comment by Azure on 01 November 2003
The is the classic new-age anal ride.. First free directional raycasted tunnel.
---
comment by c-frog on 31 December 2003
This one rules!
---
comment by rloaderror on 07 January 2004
the first raycasted tunnel on amiga, and all possible variants on the theme aswell.. ;) Lovely music too and technically impressive. I still havent figured out how to do the voxel balls.. grr..
---
comment by ToAks on 13 May 2004
this is impossible to forget...awesome production!
---
comment by bonkers on 06 June 2004
An absolute classic.
As said before the first raycasted tunnel and it's presented in such a very nice way.
One of my alltime favourite demos.
---
comment by kempy on 23 August 2004
Without massive soundtrack this demo would be only average production (for myself). But as module rocks as hell, this demo became one of my favourites.
---
comment by baderman on 24 August 2004
I won't be original, if I say also, that this demo kicks ass ;)
---
comment by skan on 13 July 2005
Nice and successful "experiment". Voxelballs rool indeed! :D
---
comment by winden on 08 December 2005
i remember watching this one with leunam and making stuff non-stop at blitz basic for 1 week until i managed to remake that raytunnel
---
comment by heetach on 27 April 2006
echo bonkers. one of my all-time favourites. technically innovative, coherent, stylish and elegant, all at once.
---
comment by Blueberry on 13 January 2008
One of those demos that I can watch again and again, year after year, and never get tired of. This demo has soul. It is what all demos strive to be.
---
comment by malmix on 18 January 2008
Watched this ages ago and didn't like it that much.. Watched it again som month ago and I must say I dig it today! =)
---
comment by z5 on 07 March 2016
Whenever i watch demos, this always ends up in my playlist. It will always remain a very solid, well thought out demo that flows from start to finish. Also, the soundtrack is great. A classic that will always remain interesting to watch, no matter how many years have passed since it was released.

Also, it needs better screenshots...
---
---
Please log in to add a comment!
User Votes: Average: 4.2 points (30 votes)
---
Please log in to vote on this production!