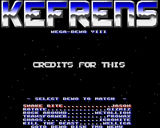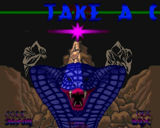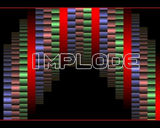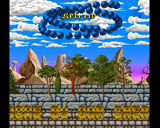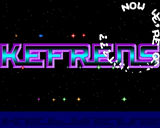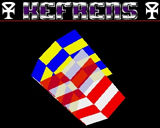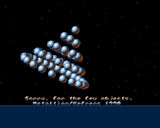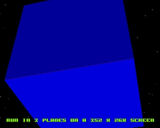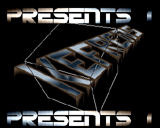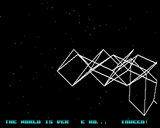 comment by SoLO on 26 June 2002
the old kefrens is simply my favorite group :)
---
comment by iCE on 25 April 2004
Well, it really was fun back then. Nice to see that people wont forget the past!

iCE (megabyte/kefrens)
---
comment by ToAks on 23 May 2004
the party this demo was released on was a damn flop, anyone remeber what happened ? :-) , i had to leave the first day.....

anyway a good demo and it made many c64 fans leave to amiga because of this demo!
---
comment by prm on 05 July 2004
the definition of "kick ass". stunning.
---
comment by zerox/gods on 13 October 2004
This is a really cool demo, and look at the crew behind this demo... wow, great people from the coders to the musicians, they've certainly made lots of great productions and invented numberless of new effects.
---
comment by Blazer on 07 May 2005
I remember clearly this party, and all my cool friends from those days that i havent seen for 15 years. Just lately i was able to find and download some of my old songs on the internet, crap really!
It would be fun to talk to some of the old guys from back then, some time.
Blazer
---
comment by corial on 11 September 2005
Absolutely one of the best old "megademos" made. Was my favourite demo for at long time.
---
comment by Frog on 16 August 2006
with RSI Megademo, it's the 2 big megademos that stay in my memories.
All the legendary Kefrens's members are here and makes the show a genuine experience. Awesome code, memorable music.
I still enjoy watching it.
---
comment by cybernoid on 01 February 2007
I think Megademo 7 is much more interesting than this one.
---
comment by Lonewolf10 on 21 August 2007
Filenames have changed, but locations are the same:

http://ftp.amigascne.org/pub/amiga/Groups/K/Kefrens/Kefrens-MegaDemo8-A.dms
http://ftp.amigascne.org/pub/amiga/Groups/K/Kefrens/Kefrens-MegaDemo8-B.dms


Seen the first part of it, which is pretty cool. Shame you couldn't play with the spotlight for slightly longer.
---
comment by Mellica on 15 November 2007
Hehe it is funny to see this old stuff again. I thought it was long over and dead forgotten, well I was wrong.

Amazing to see that it still live on so many years after! Maybe Razmo and I when we swore and oath to honour the old king Kefren, and to not led him down by using his name, came true :P

It is many years since I have seen all this, it give me tears in my eyes that we still live on so many years after.

Old Kefrens members please contact me at taball_darkbane@hotmail.com if you want to talk again.
---
comment by z5 on 15 November 2007
@Mellica: nice to see you around. So many years have gone by since Kefrens were active in the demoscene but we will never forget.

If you are looking for Kefrens members, i remember bumping into an S.L.L page on myspace. Maybe you should have a look there.
---
comment by corial on 17 November 2007
@Mellica. Nice to see you back again! Laxity worked at the same place as Psycho/Loonies did for a while. Maybe Psycho (Henrik) has Laxity's e-mail lying around. You can find Psycho's contactinfo at their webpage (www.loonies.dk). Oh, and please rejoin the Danish scene - there isn't an awful lot of us Danish coders left anymore :-).
---
comment by Mellica on 19 November 2007
@Corial. Thanks for the info.

Well I have not been a coder on 68000 for many years now, that last time I used it was early 1993 and I have coded in a lot of other languages after that time, so I guess … Well I have lost a lot of knowledge about the Machine code on the Amiga because of my many years in software companies, where I used Pascal, Delphi, C/C++ and SQL etc.

So when you, for so many years are coding in other languages, you forget the old 68000 programming experience and I would have to start all over and remember the old way. Kefrens was fun at that time and I don't think that it would make any sense to rejoin the scene again, I am 38 years old, let the younger ones take over.

I am designing the Danish Neverwinter Nights 2 server Gal'tarian Online for fun with other people in my spare time, so I guess that is the only thing I will do for the moment. If you are Danish you can always check www.galtarian.dk else you will not understand much of what is written there.

But the Amiga scene will always be in my heart, for it was some good years for me from 1986 – 1993, I will never forget them. But joining the Amiga scene again is not an option for me with wife and a son. It takes to much time to create good demos ;)

Nice homepage to honour all the people that dedicated there years in Demo-making.
---
comment by noname on 03 July 2008
Promax' part was clearly my favourite: fast vectors and cool music. Nice megademo!
---
---
Please log in to add a comment!
User Votes: Average: 4.4 points (30 votes)
---
Please log in to vote on this production!