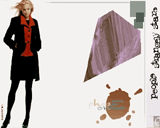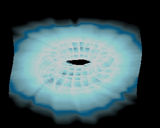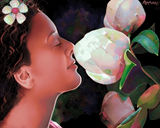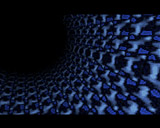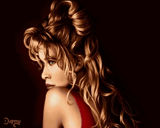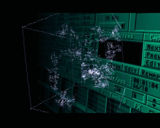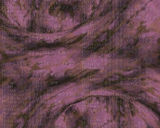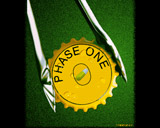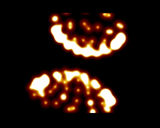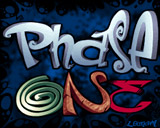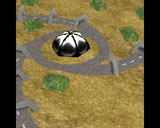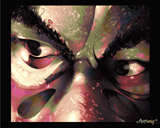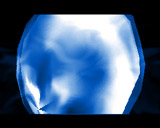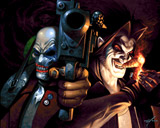 comment by alain on 06 August 2002
some good effects but lack of design and consistancy especially at the end
---
comment by Damion on 05 September 2003
Some killer effects, would have been a 3/5 if not for the end tune, a tribute to one of my favorite Orbital tracks (what a surprise that was!).
---
comment by z5 on 05 September 2003
As Alain pointed out, it seems that they lost inspiration or time towards the end of the demo. Still, it has a lot of good parts, the graphics and full screen picture are amazing (no surprise if you look at the amout of talented ppl which did the gfx), and the music is awesome (first and last part music are the best).

I still enjoy rewatching this demo and indeed, the endpart is excellent, due to the music.
---
comment by ToAks on 13 May 2004
this is how i like DEMOS ... STYLE AND STYLE and MORE style!

sweet!
---
comment by kempy on 23 August 2004
Just love the way this demo flows. Music, effects - everything fit perfectly. Made's picture of Lobo kicks ass!
---
comment by JuLieN on 23 October 2004
I've laways liked the design in this demo :)
---
comment by bonkers on 21 September 2005
This demo includes some very interesting code, some fullframe high res effects. Sadly the 3D scene part takes down the overall quality of the demo. Btw whatever happend to peskanov? Remeber he started some PPC project, did anything come out of that?
---
comment by z5 on 21 September 2005
@bonkers:
Indeed, Peskanov released one more 68k demo (The Last Inline if i remember correctly) and then was going to do a PPC demo. Somehow, i think he lost motivation though.

A while ago, i heard from someone (i thought it was Estrayk) that Capsule and Peskanov wanted to return with a Pegasos demo but haven't heard or seen anything from them since then. It was at that time that free Pegasos machines were promised to the best demo teams.

A shame really as Peskanov was a really talented coder, judging from the few demos he released.
---
comment by winden on 25 October 2005
Respects fly to Capsule... this demo sure kicked all the Network WHQ when we first saw it :)
---
comment by bonkers on 26 October 2005
@Winden
Are you or the others from Network still active? Would love to see Synthesis 2.
---
comment by Psycreator on 29 December 2006
Colourfull and nice demo, spiced with good music and nice 2d pictures. Runs well even on lower powered Miggys. Must watch it again now ;))
---
comment by Chas on 05 March 2009
This may not have the consistency some people like, but I definitely like the originality of all the separate parts--I can imagine this thing playing at some 90's expo thing--I especially liked the last animated sequence.
---
comment by corial on 21 January 2011
Awesome coding skills!
---
comment by z5 on 22 January 2011
Just rewatched this one. It's still an awesome demo. Particulary liked the complete first part. Music in the 2nd part is good but not as good as in the 1st part where it constantly drives the demo forward. Great effects and awesome full screen pictures (not surprising if you look at the lost of graphicians). Also, i loved the very first scene. Looked very fresh and stylish.

I should redo the screenshots someday.
---
comment by trodas on 19 April 2015
The Last Inline is IMHO with better code, but this one has amaizing design...
See there: http://www.youtube.com/watch?v=Sg-QpIvN6Fc

The Last Inline is there:
http://www.youtube.com/watch?v=Sg-QpIvN6Fc

...and IIRC I still have the special version from Peskanov himself, where the 3D part do not have motion blur and it is 1:1 ... looks nicer and even runs decently fast on 68060 :)
---
---
Please log in to add a comment!
User Votes: Average: 4.15 points (34 votes)
---
Please log in to vote on this production!