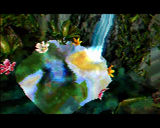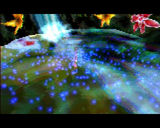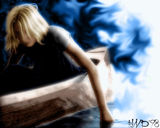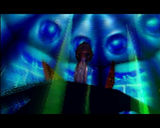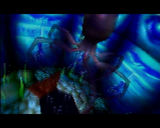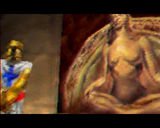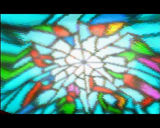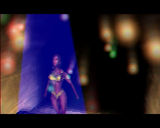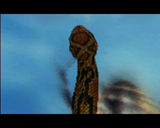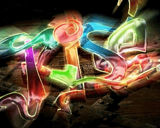 comment by syn on 11 June 2002
I like that chips :-)
---
comment by Berga on 08 July 2002
Incredible soundtrack and graphics, the 3DMark for Amiga!
---
comment by z5 on 30 July 2003
I don't like 3D demos so there aren't much 3D demos that i watch more than once, but this is the exception. This demo has so much atmosphere in it. When i rewatch this, i'm still amazed at the intro sequence, the strongest part of this demo.

The real highlight of this demo however is the music by Kalsu. It carries the whole demo and adds so much to it. I love that soundtrack.

After this demo, Mellow Chips dissapeared from the Amiga scene but came back in 2001 as Maturefurk, releasing their winning Assembly 2001 demo Lapsuus.
---
comment by piru on 04 September 2003
Again one of my favorites. Nice 3D engine and music. BTW Speaking of Kalsu, he's a real multitalent: very skilled coder *AND* musician.
---
comment by KAM_ on 15 October 2003
I love that shit. bad gfx quality, but great design, effects and music. my second favourite demo.
---
comment by ToAks on 22 December 2003
i saw this at the big screen at tg, and OHBOY i liked it, i instantly belived it was an RTG / PPC demo, but i was sort of let down to see it was yet another aga 68k demo and infact it loooked pretty bad on the amiga monitor ;(..

anyway its still a real SHOCKER! and its one superb demo, this should NEVER be forgotten but i would love to see an UPDATED version of this one, 1x1 and maybe 640x480x16 :)

yum yum
---
comment by skan on 11 February 2004
Dunno why, this one roxx, but I still love Lapsuus much more than this. Personal taste. Lapsuus has a better cinematographic approach IMHO. Makes me go "wow" each time I watch it, while Rise is "just" a good demo... :)
---
comment by calen on 30 April 2004
Visually fanstastic.
---
comment by Ghandy on 31 March 2005
I saw this demo at the partyplace of Mekka'Symposium at the Essence tables and thought that this must have been a PSX or PC demo. You can be sure how surprised I was to hear that it was performed on a classical Amiga!!! GREAT!!
---
comment by lvd on 12 June 2007
This demo had on me similar effect like Relic, in the 1998. Seems to be slightly forgotten now...
---
comment by jack-3d on 29 March 2012
Today it might not look to nice, but in 98 that 3D was something fantastic running on my 030. As lvd said together with demo Relic and used to play them over and over again (and I still love to watch them from time to time ;o)
---
---
Please log in to add a comment!
User Votes: Average: 4.48 points (42 votes)
---
Please log in to vote on this production!