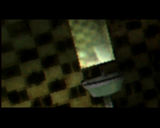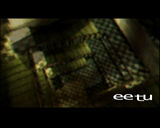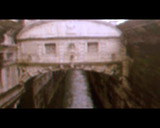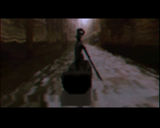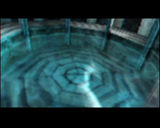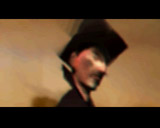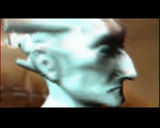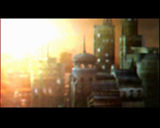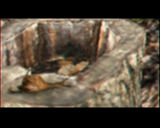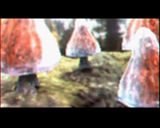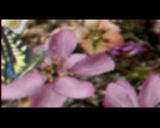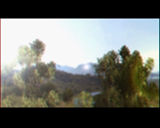 comment by Temal on 13 June 2002
Not the best resolution, but it clearly shows what can be achived with "just a
060" and AGA. The only thing holding it back from getting 5/5 is the lack of
design/story.
---
comment by Berga on 08 July 2002
Yeah, sure. No story in the background, but superlative graphics! You may be thinking it is just a movie, but it's realtime! The natural evolution of Rise/Mellow Chips (you should really have it!), and again a new 3DMark-like piece of code ;)
---
comment by alain on 06 August 2002
greats models, great music. too bad the resolution is so low.
---
comment by dendron on 23 November 2002
Seeing this done on Amiga was fuckin' unbelievable. And it has a good classic stroyline.
---
comment by frost on 08 May 2003
Great visuals an sound... It's a pity that it's boring (lack of story?)...
If you like 3d-stuff you have to check this out.
---
comment by piru on 04 September 2003
This demo was voted as all time best demo for Assembly 2003 (online vote before the party).

Story or not, excellent demo.

As a side note: Not a single PC demo managed to climb to "all time top 10 demos", they were all Amiga... :-D
---
comment by skan on 09 September 2003
Hey! What are you complainin' about? Lack of story/design?
C'mon, be serious!!! THIS DEMO ROXX!!!!!!
PS
Am I the only one who sees a real plot/design/story behind Lapsuus?
---
comment by z5 on 10 September 2003
I watched this demo once and never felt the need to rewatch it again. I can imagine it being impressive on a huge screen. But 3D demos just aren't my thing.

Ofcourse, it still seems a big achievement to me and some of the scenes are indeed very nice.
---
comment by scicco on 06 October 2003
really nice 3d scenes, great motions, fantastic movielike music. but after watching it several times now i must see that this demo does not amaze me like after it has been released. don't get me wrong, it is not boring and i still like to watch it, but there is not much which still let my jaw drop down to ground but which some other "classic"-prods still do.
---
comment by rloaderror on 13 November 2003
These scenes have got to be the best scenes ever shown on my amiga monitor.
Great 3d that shows that the artists have some imagination aswell as technique.

I dont think removing the blur would do this prod any favour. Blur adds to the realism as the brain fills in the holes where there are no detail. The alternative is the typical graphics card look with their sharp edges and blurry filtered textures which looks really wrong.

Upping the resolution would definetly mean to reduce all textures to 256 colour and with this many hues per scene that would most certainly make this look like a quantized piece of puke.

I only miss some flat backgrounds with logos or something to break up the action and bang the fact in once and for all "YOU OTHER PUNY AMIGA GROUPS CAN JUST PACK YOUR BAGS AND REST IN PIECES BECAUSE HERE COMES FINLAND WORLD DOMINATION WITH A PAIR OF BOOTS THAT WERE MADE FOR WALKING.. AND THATS JUST WHAT THEYLL DO, AAAND ONE OF THESE DAYS THESE BOOTS ARE GONNA WALK ALL OVER YOUR PUNY COMMENTS AND EARN LOTS OF MONEY ON FAMOUS PC GAMES!"
---
comment by skipp604 on 27 November 2003
Yeah, well. Good one but not a killer really. I think it's a matter of a good "marketing" for this demo to climb such a way up - the slogan "Lapsuus on Amiga" is more to the imagination and a publicity effect than to the real value of it.. sorry ;)
---
comment by ToAks on 22 December 2003
this DEMO is BOOOOOOOORING! , it has some VERY cool objects and very cool scenes but after you see it once and go "WOOOOOOOOOOOOW" then thats it, its a shocker but not a ever lasting one, infact it lasts just once before its over..

i have seen this demo 3 times since 2001 and i am sure i wont check it out more than 2 more times before 2005..

overall this is the CODE of all times but there is alot missing in here and that said i have watched demos since the dawn of demos back in the 80s..

also it deserved to win at assembly for sure, it was the most impressive demo there but if they had shown it 5-6 times it would have probably ended much lower on the list ;( ..
---
comment by jPV on 19 April 2004
I've watched this demo at least 20 times, and feel like I'm going to watch again soon :) But not that many times as I watched Relic. I think this is short enough to be entertained many times..
---
comment by un0 on 25 May 2004
i dont dare to vote for it coz i would destroy its average points, really, i don`t get the point here. i watched it 3 times, the first time i even reseted it before the demo ended. i was too bored. yes, great codework, but it left absolutely nothing, not even the music. not my cup of tea, so to say, let`s watch some eph demos instead!
---
comment by z5 on 26 May 2004
@unO:
Why no vote? That's what the vote system is all about...different opinions. I actually had the same feeling about this demo, that's why i gave it a 3/5, because of technical achievements. But i have never rewatched this production ever since. Some people love it, some people don't. That's free choice and opinion and that is what A.D.A. should be about. After all, the average vote won't be that much affected and in the end, it is the average vote that gives an impression of how good a demo is. So a long explanation to say: vote what you feel about a demo, not what others feel about it :)
---
---
Please log in to add a comment!
User Votes: Average: 4.53 points (49 votes)
---
Please log in to vote on this production!