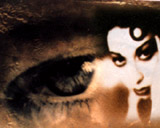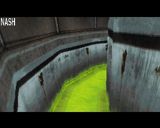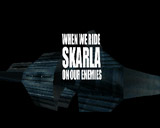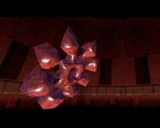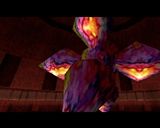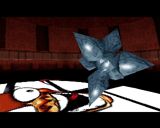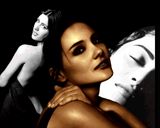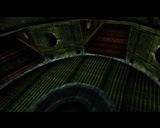 comment by z5 on 08 June 2002
The best 3D engine on 68x. Coupled with cool music, nice fullscreen graphics and very high quality textures, this is technically a brilliant achievement. Not something i want to watch over and over, because it's 3D only scene. But very high quality!
---
comment by SaM on 11 July 2002
le probleme de cette demo, c'est que justement...c'est une demo
Avec un tel moteur 3D...On aurait pu posseder le meilleur jeu 3D sur 68K

---
comment by alain on 16 August 2002
A very good 3D engine ( 060 optimized) but boring as hell...
---
comment by z5 on 02 October 2003
I've changed my vote on this one to 'classic'. It's not often i vote demos classic on technical merit, but this was (and probably will in future) the best 3D engine on Amiga. People talk about Lapsuus/Maturefurk, but the quality of this one is much higher, imo. It sounds good and looks brillant too.
---
comment by Frequent on 18 October 2003
A really great 3d engine, but way to booring.
---
comment by tecon on 28 March 2004
First, the name of the demo is "When we ride on our enemies," ain't it?

One of, or maybe even the most enjoyable '3D' demo I've seen; but then I missed out on a whole bunch during those lousy days/years around 1997. With Jamie's 3d engine looking flawless, it's one of those finest moments in Amiga scenehistory.. showing the others how it could be done - in assembler! (it's pure lowlevel code I think)

The everchanging textures (every tunnel unique) are detailed and colourful, and creates a warm viewing pleasure, to which the music also adds its signature.

Flowing, pittoresque, warm.
---
comment by rloaderror on 29 March 2004
bloody fast and really nicely crafted textures are the order of the day here.. I heard all textures were drawn in 8-bit so that they would have exact control over the palette.. A lot of 3d scenes of today suffer a bit from 24-bit textures suffering a great quality loss when converted to 8-bit(lots of stray weird colours etc). Not the case with this one.

Does this have perspective correct texturemapping?
---
comment by jPV on 19 April 2004
Just incredible 3D engine. With worse code this would be boring, but because it looks so damn good, you can keep the excitement on whole demo and rewatch it many times. Too bad they haven't made anything else with same engine :/
---
comment by ToAks on 23 May 2004
incredible 3d engine, i talked to the guys at mekka 99 and they said they had something cool to show but i didnt bother with it and OBOY i dont regret :-) , watching this at the big screen made my head spin! , fantastic.... though i rated smokebomb higher :-)
---
comment by JuLieN on 14 September 2004
I think this demo is the biggest scandal ever! It should have won the demo compo! Sure it lacks some design, but it has the most impressive code ever on a 68k Amiga...
---
comment by z5 on 15 September 2004
What i just noticed when rewatching this one: the music is one of the best demotunes imo. Really original sounding and it does match the demo. Marvin was a great musician. He was also responsible for one of my other favourite demotunes: both tunes from Thug Life/Essence.
---
comment by skan on 16 September 2004
Rewatching this demo on a big TV screen with my Amiga's audio-out plugged to the hi-fi was just like watching it for the first time... ;)
This one features some incredibles routines (even if it lacks transparencies... ;)
It has perspective corrected texturing, bilinear filtering, bump mapping and env-mapping according to the readme, but it seems they're only featured in the hall-scene with those strange flying objects (and you can see the trick when the background fades out...;)
In few words: the best "flat" 3D engine around, good for games, but Lapsuus kicks ass, sorry! ;)
One last consideration, or better, a question: why the hell has AB3D2:TKG not an engine like this?!?!? ;)
---
comment by xeron on 08 November 2005
AWESOME music. CRUSHING code. The fact that its a 3D engine is for once irrelevant: this is some of the best code, the best texturing and the best music on the Amiga.
---
comment by corial on 08 November 2005
Absolutely stunning code!
---
comment by jay on 10 November 2005
A great peace of work :)
---
---
Please log in to add a comment!
User Votes: Average: 4.68 points (72 votes)
---
Please log in to vote on this production!