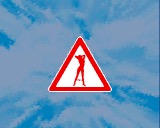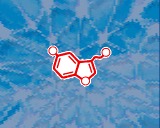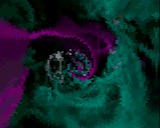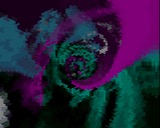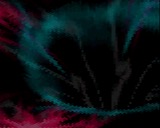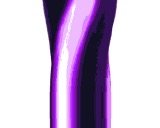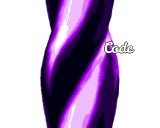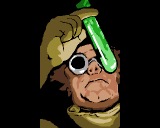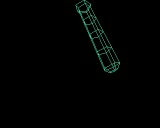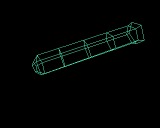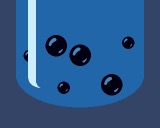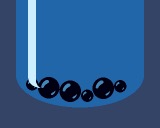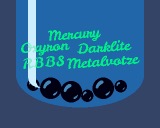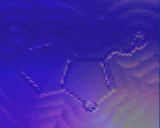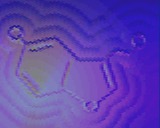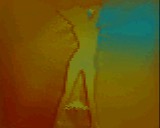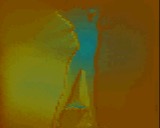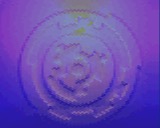 comment by LaBodilsen on 06 April 2016
This did not sit to well with me, the effects are mostly good, but ruined by the poor choice of color, and the really bad looking copper chunky display. The music is so-so, the graphics looks unfinished, and the greetings part played out way to long.

Disclaimer: i really hate dithered copper chunky displays.
---
comment by Angry Retired Bastard on 06 April 2016
Should have thrown out everything else and focused on making more out of the greetings part-effect.

If you're gonna do copperchunky-scenes with absolutely no technical improvement then the content itself better be really good. :) (If it's any comfort to you, keep in mind that even the aestheticians in Ghostown failed at this for the bumpmapper in Sushi Boys ;)
---
comment by Angry Retired Bastard on 06 April 2016
And while the above probably sounded a bit harsh: you have all you need in there for a significantly better prod. :) With more attention to detail and a bit of creativity in how stuff is presented it could be a lot more interesting.
---
comment by z5 on 07 April 2016
For some reason, i quite like the demo. I'm not a big fan of the music but overall i appreciate the fact that it is an OCS demo that tries to be different and "modern". I agree with the above comment in that i feel that with more work on presentation, it could have been even better. Which is why i'm looking forward to what comes next.
---
comment by Jazzcat on 19 April 2016
My favourite OCS release from the party. The Copper chunky stuff is amazing, I really enjoy the opening effect and tunnels. But then again there's so much wasted potentialÖ Losso is one of those coders who definitely needs to team up with good designers. The colour choices are really odd. Lack of direction and transitions. Demo consists of one effect jumping into another, like a script with a soundtrack playing over the top. But thereís one exception. The transition of pixel gfx to wireframe tube that later becomes a part of the greets effect is great. But then we have bumpmapper and I canít see any connection between this and the tube... Overall, very interesting, promising production and Iím sure the next one will be much better.
---
comment by corial on 24 April 2016
Biggest surprise to me at Revision. Losso did a great job I think!
---
comment by Moonlighter on 13 April 2017
Commodore Rules
---
---
Please log in to add a comment!
User Votes: Average: 3 points (4 votes)
---
Please log in to vote on this production!