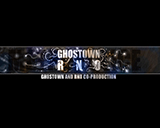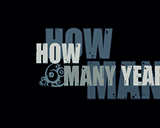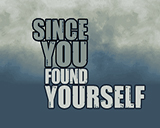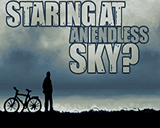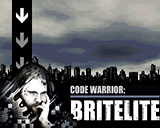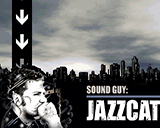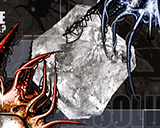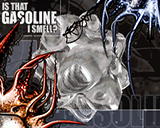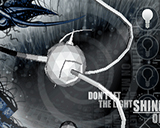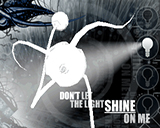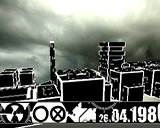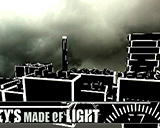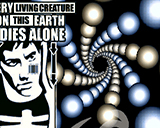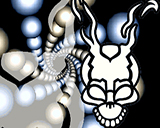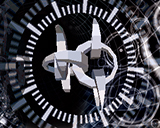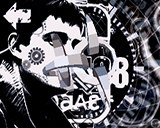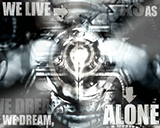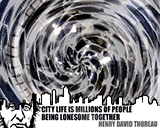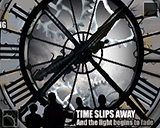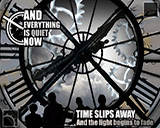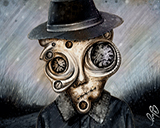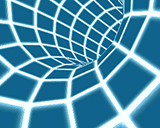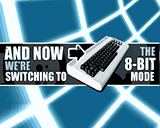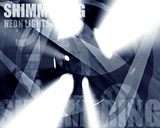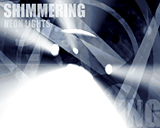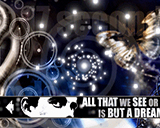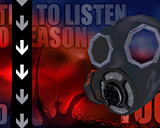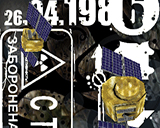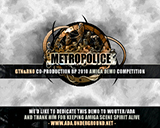 comment by HOŁDYS on 23 April 2010
switch to 8-bit mode superb SID Music !!!
---
comment by Jazzcat on 07 May 2010
First off - thanks for all the lovely comments, guys.

z5, I totally second Slayer. It's hard to overestimate the role of ADA and your person - without you our demo would not exist. It goes without saying.
So thanks again, W!

Metropolice... I have told it somewhere before, but will repeat it.
Metro was meant to be a well polished demo with modern effects and it ended up being too much like a TP5 contri... ;) We simply ran of out time, obviously that was the only reason. But it was certainly a lesson well learnt hence we would commence working on the next demo much earlier this time. Actually now it's a good time to start to come up with ideas for this so that we have enough time to review and tweak before we need to present it to the public.

But the thing we'd like to avoid this time is to make another retro demo. Effects instead of 3d - yes, oldschool - not necessarily.

The thing I really like about Britelite is his "can do" approach :) He's a dream to work with, actually. God only knows how pesky we were forcing Brite to work! But he never complained. Just suffered in silence, haha. So, the future is brite, the future is Britelite :)
---
comment by z5 on 07 May 2010
Can't wait to see more :) Super excited actually! I thought this demo was awesome already but if you say that you can do even better... Go go go :)
---
comment by KAM_ on 11 August 2010
Well, knowing that Slayer was the man behind graphics of this piece I am truly disappointed. He can do more - I am sure of it and I am waiting to see something better from those talented people.

But the thing with switching to 8-bit mode, man! Let alone the visuals, when music switched to AHX I was delighted. It's great idea and you guys should give it a second try somewhere else. Cheers.
---
comment by z5 on 13 August 2010
I've been watching this demo a lot since it was released and i love it so much. The soundtrack hits a soft spot with me... what a nice tune. Visuals and effects are so nice. What a nice demo.

You should definately all get together again someday and create another demo sometime in the future, no matter when and how. It just needs to be done.
---
comment by wayne on 19 November 2010
Was the fixed version ever released somewhere?
---
comment by z5 on 31 March 2011
I still can't understand why this soundtrack wasn't nominated for the scene.org awards. Somehow, i still believe i'm dreaming and it isn't true. Not that i find such demoscene awards stuff important but i just don't understand it.
---
comment by dodge on 11 April 2011
If one looks through the "nominations", except the Breakthrough and OldschoolHW, it's all the same nominees in all categories.
I'm somewhat glad this sharade will be spared the main stage this time.
Those jury folks don't give a damn ... most of them probably didn't even noticed
this production at BP or took a 2nd look/listen at it afterwards.

I never really was sucker for the Scene.org Awards ... we always went out to
the bonfire or the parking lot barbecuing and getting shitfaced while the "celebs" celebrated themselfs ... "Ghettosceners" 4 life :D
---
comment by Jazzcat on 17 April 2011
Thanks, W!! It's overwhelming and flattering. When reading words like these I feel like I had received the award :)
---
comment by jack-3d on 02 March 2012
I love this one, its perfect demo no doubt.
---
comment by z5 on 13 March 2012
Hey, i got this strange effect going on in screen 19. I suspect it's just an optical illusion but it's as if the background picture is zooming out in that scene. Is that because of the foreground moving towards the viewer?

Anyway, i love that scene. Goes into my favourite "scenes" category. And the demo is one of my favourite demos ever released.
---
---
Please log in to add a comment!
User Votes: Average: 4.32 points (22 votes)
---
Please log in to vote on this production!