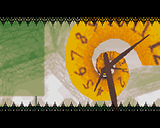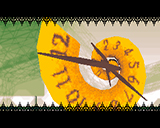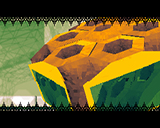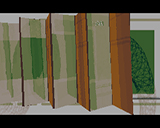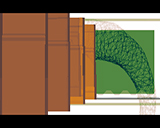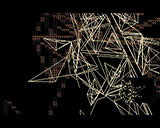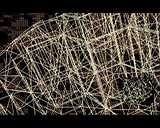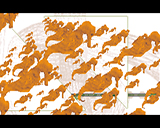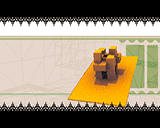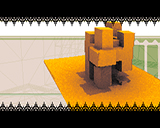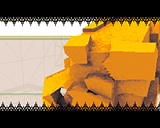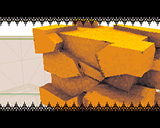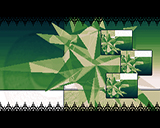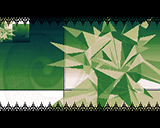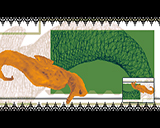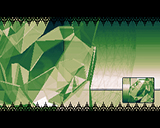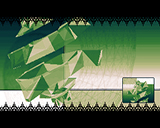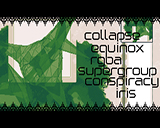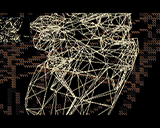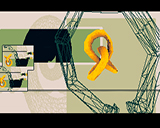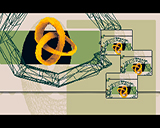 comment by Frog on 10 April 2010
This demo own his charm... at least it work on me.
I couldn't explain it, it's different... it's like a visit to some kind of museum, the author show us is own piece of art.
The effect in screen 4&5 is really nice it remind me some 3D painting that look different when it came from which point of view you see them but It could be improve i think (don't ask me how)
Only bad point is those wireframe effect... or i didn't understand their beauty...
---
comment by z5 on 12 April 2010
From a visual point of view, i liked this demo a lot. Love the colors and the background graphics. The music started out nicely but never really went anywhere after that.
---
comment by extralife on 15 April 2010
HAM!! yes ham, i have a feeling that a very talented coder is hiding here, but why have none grabbed this guy yet ? i mean last year ham showed some pretty cool stuff, but really lacked some designish touch and again he shows he seems to know what he's doing, but sadly once again its a one man show, but ham, u have my respect for what u show off and i hope that maybe some group like the haujobber's would open their arms for u, coz i think u might fit their style with your tight coded scenes.
so a 3/5 for a nicely done one man show
---
comment by jack-3d on 30 July 2012
Nice 3D ;o) With cooler music and direction this one could be way more interesting.
---
comment by slayer on 04 August 2012
Hey guys, I think that you guys (Ham + Jack-3d) should join your forces and make a demo together.
---
comment by corial on 31 December 2013
I tnink there's some elements in this demo.The orange cube object looks ace
---
---
Please log in to add a comment!
User Votes: Average: 3 points (8 votes)
---
Please log in to vote on this production!