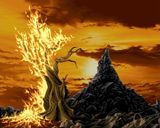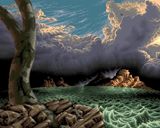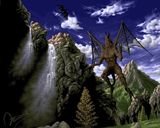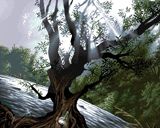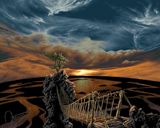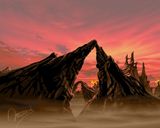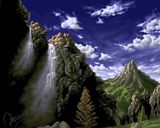 comment by rloaderror on 10 December 2003
awesome pictures.. I didnt know this was a scene production.. I know these pictures only from the agony game by psygnosis...
---
comment by z5 on 11 December 2003
Yep, these are graphics from Agony, the game from Psygnosis. It was a shootem-up with an owl. Never played the game, but i used to drool on the screenshots in Amiga magazines.

Quite a few famous sceners worked on the music too, such as Mantronix and Nuke.
Great graphics!
---
comment by kempy on 04 July 2004
WTF? What's the sense of slideshow that contains ripped pictures!? Yes, these graphics are awesome, but they are part of Agony game - so play this one and forget about this so called "slide-show"!
---
comment by Coder on 11 August 2004
The pictures are really great but the music that is playing during the slideshow is not a good choice. Should be more in the line of the game.
---
comment by skan on 13 July 2005
so: are these graphics real scene stuff or it is just a lame rip? :)
---
comment by kempy on 13 July 2005
stupid lame rip. pike (mentioned as graphician) has made only this extremely ugly raytraced cover screen.
---
comment by rloaderror on 15 July 2005
hmm.. the signature in the pics don't seem to say 'Pike' either.. Is the guy who made these connected to the scene at all? Maybe it would be an idea to remove this slide or give more complete credits?
---
comment by z5 on 15 July 2005
Okay, i'll check it out again and see if i can find some info on this one. If indeed the graphics are ripped and the graphician has nothing to do with the scene, then this will be removed.

I always thought there was a connection because sceners composed the music for the game, but... well, this doesn't mean anything come to think of it :) And i didn't see the point of a group releasing a slideshow of ripped graphics.
---
comment by jar on 22 April 2020
the graphics were done by Franck Sauer of Appeal (the same guys that did the famous voxel-based PC game 'Outcast'):

check his page with awesome making of:

http://francksauer.com/index.php/games/15-games/published-games/10-agony
---
---
Please log in to add a comment!
User Votes: Average: 3.14 points (14 votes)
---
Please log in to vote on this production!