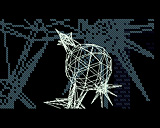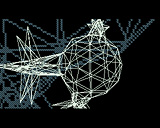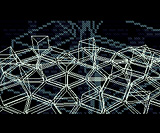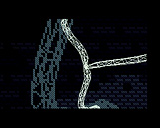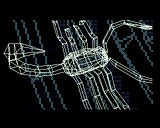 comment by z5 on 20 August 2006
Needed more variation and content to become really interesting so i'm looking forward to the final version (if it ever appears). However, i really liked the look of this one. I'm a sucker for wireframes and the white wireframe did go really well with what was going on in the background.
---
comment by Frequent on 22 August 2006
Quite ok, but to few scenes.
---
comment by corial on 18 October 2006
I too would love to see more variation, but I guess that wireframed-minimalism was the whole point of this intro.
---
comment by Crumb on 17 November 2006
I have to say that I liked this music quite a lot, more than the 3 previous HAM productions... I expected to see some solid models but the triangular bars/vu-meters and the organic 3d wireframe objects looked good and moved nicely too.

As always it was fun and interesting to talk with him at the Euskal. Doing all the models, music, 3d program (hamcad) and code deserves a lot of respect, but I think that he his capable of much more.

I'd like to see more Amiga productions at the Euskal... 2006 PC productions didn't amaze me much... I'm sure MAWI/TBL/Ephidrena could have wiped the competition.
---
---
Please log in to add a comment!
User Votes: Average: 2.88 points (8 votes)
---
Please log in to vote on this production!