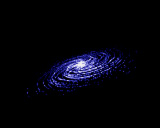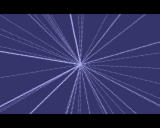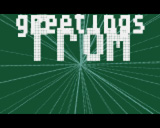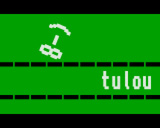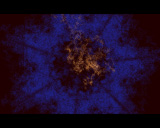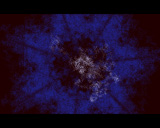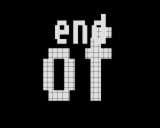 comment by z5 on 30 April 2006
Hmm... this 4k didn't really work for me, meaning i probably won't rewatch it very often. Not really sure why. Ofcourse, knowing Blueberry, the code behind this is probably stunning and record-breaking (first 4k with speech btw), but i preferred Noxie. Though the Nexus 7 parts are really fantastic but somehow... ah, can't really explain.

Btw, there is a party video available. That is, a recording at BP when the intro was played on the bigscreen. It's available at the Loonies website. Judging by the crowd reactions, i think i will be in the minority on this one.
---
comment by z5 on 30 April 2006
Well... 5/5 for the code and 2,5/5 for the content makes .... 4/5 :)
---
comment by wayne on 30 April 2006
It has a little bug on my DCE 060 in the last scene. Am I the only one who has this problem? So if there will be some fix of it I'll give it full points ;o)
---
comment by mailman on 30 April 2006
5/5 for the code. If there is going to be more of such productions (technically), then I will consider the rest ;-)
---
comment by z5 on 30 April 2006
@Wayne: now that you mention it, i have a problem in the 2nd Nexus 7 part (the shadeclusters or at least that is what i think they are called). At some point, the screen gets trashed with weird stuff. However, after a bit of time, it works fine again.
---
comment by wayne on 01 May 2006
@z5:
Yep that's the bug. On party bigscreen it was shown without it. So it must be somethin' in code or weird incompatibility. On orgas a4060 it was ok. But I think if Blueberry know about this bug he'll fix it asap ;o)
---
comment by skan on 02 May 2006
another miracle in 4k... loonies r00l supreme! :D

oh, btw...same bug here in the shadecluster thingie....
---
comment by dirtie on 17 May 2006
ONLY 4K? I cant believe it :D rOXX
---
comment by prm on 24 August 2006
this is really great stuff. in 4k. top score.
---
comment by cybernoid on 11 April 2007
This demo seems to runs bad on my 4000 040... I mean seems because i dont know if those weird fx/ noise are intentional.
---
comment by wayne on 02 March 2009
Finally solved the shadecluster "bug". Doesn't appear with installed mmulib package here. So raising the score to 5 now ;)
---
---
Please log in to add a comment!
User Votes: Average: 4.3 points (20 votes)
---
Please log in to vote on this production!