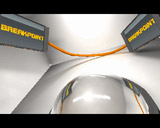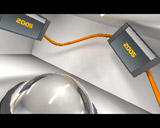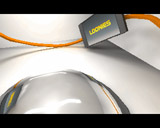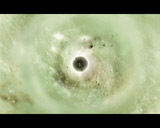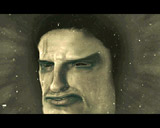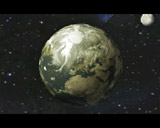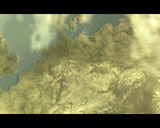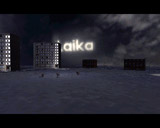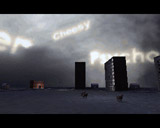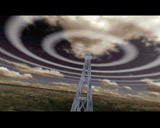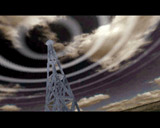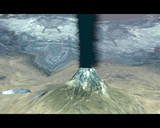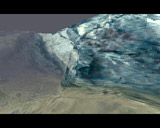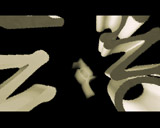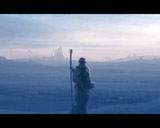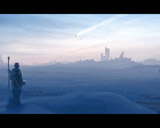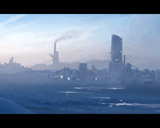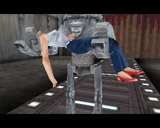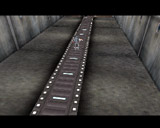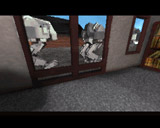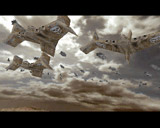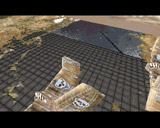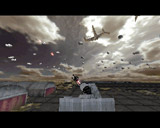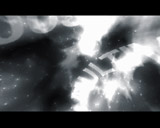 comment by kUfa on 30 March 2005
The credits part is, imo, the best part of the demo, with excellent msx syncs. yay!
---
comment by chainq on 30 March 2005
This one rocks. And it also works on my A2000/060/PIV, but the music sync seems to be fukkedup. Maybe this is a problem with the CGX/AHI version?
---
comment by tjahzi on 30 March 2005
yehhhh! roxxx!!! run on all amiga platform!!! loonies demos back !!!
---
comment by scicco on 30 March 2005
loonies, thats smashing! you did a very good job in trying to beet TBL at their home ground as kalms said. even if it didn't work your demo is amazing. great!
---
comment by wayne on 30 March 2005
Loonies please do more productions like this...
...GREAT!!!
---
comment by heetach on 31 March 2005
I don't really like this demo. It has some good technical stuff, but all in all it just feels like "an empty shell of assembler trickery and ugliness" (quote: loaderror 1999). The scenes look rather ridiculous to me, and the music is nothing special either.
---
comment by Ghandy on 31 March 2005
I really enjoyed watching this demo and for me it was the winner, not the demo from TBL!
---
comment by Ralph Wiggum on 02 April 2005
Brilliant demo! Another high quality release from Loonies. I totally agree with Ghandy, in my opinion definitively the winner of BP´05, too.
---
comment by z5 on 07 April 2005
This was a nice surprise. After Psycho released a 4k for pc, i somehow didn't expect further Amiga releases from Loonies. The demo itself is not really my kind of demo / style (3D demos rarely are) so you won't find me rewatching this one a lot.

Still, i enjoyed the music. My favourite parts are: the first part, with the tv alike screens and the cool zoomer. Then the credits part (quite original effect) and the effect at the end of the demo. Also, the picture in the middle with the statue is great. The scrolling in that part and in the zoomer seems not 100% smooth so hopefully this will be fixed in the final version (as TBL did with their scroller in Silkcut). The part with the air waves is also great.

All in all, i think it is an enjoyable demo. I would give it a 3/5 for story/interest and a 5/5 for execution/code. So a 4/5 average. I really hope Loonies will continue doing demos, hopefully with a bit more effects in between the pure 3D scenes and a bit more design maybe.
---
comment by rloaderror on 10 April 2005
I liked the spheremap in the start (first ever on amiga?). The antenna was cool too even if the texture looked a bit tacky... I wish it could have kept that look from the first scene all the way though.. And maybe in black & white.. Reminds me a bit of a Micheal Jackson music video featuring Janet Jackson that was all the rage at some stage in space time.. The infinite zoomer was pretty cool too except for that bloody face in space!

I think a lot of this looks rather flat though.. Too much 3d studio seamless texture collection CDs or have all the loonies monitors really high contrast?
---
comment by dirtie on 18 April 2005
the intro scene is really great style maybe its something for the future... i liked the 3D scenes but they would rock a lot more if there would be some timed soundeffects. sound of passing spaceships, robots, laser etc. the credit part looks good also.
---
comment by mailman on 21 April 2005
In my opinion Loonies should have won demo competition. This production is as good as Ocean Machine but twice better, just to mention it is pretty well designed (not just a simple effect's show). Really good job guys!
---
comment by skan on 05 May 2005
I've got mixed feelings about this one... let's try to explain....

First, this is NOT better than OceanMachine: it lacks feeling, the right soundtrack, the right atmosphere, the right colours. IMVHO, of course.

Things I like:

-the intro part (cool and neat)
-the FAAAAST! zoomer at the beginning (even if the colours are quite dull)
-the volcanic-chimney 3D fly (see above about colours!)
-the greetings part (great idea!)
-the subpixel-scroll zoomer (damn fast!)
-the final scene (the one with transparent textures)

Things I hate:

-the robot walk 3D scene (ugly textures and completely useless)
-the room 3D scene
-the ships attack scene
-that loonies' style soundtrack :(

Anyway, a GREAT demo. I think there's a lot of code wizardry in there: the 3D is fast and neat, the zoomers are fantastic. Psycho and Blueberry remain two of the best coders EVER, but I like Cybercinematastic and Hotstyle Takeover much more than this (concerning 3D stuff and overall design at least).

Conclusion: Loonies 2005 is Noxie, not Multiverse! :D
---
comment by rloaderror on 12 May 2005
hey! thumb up for pegasos compatibility :)
---
comment by KAM_ on 11 September 2005
I totally agree with heetach. Boring demo.
---
---
Please log in to add a comment!
User Votes: Average: 4.22 points (27 votes)
---
Please log in to vote on this production!