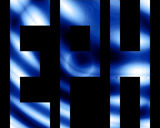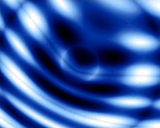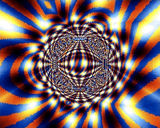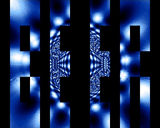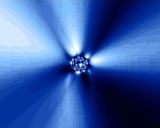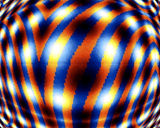 comment by rloaderror on 11 February 2005
notice that I didnt know how to make different notes.. only how to change the octave. :D
---
comment by rloaderror on 11 February 2005
sadly it looks like the sweedish flag . :(
---
comment by z5 on 11 February 2005
I remember looking forward seeing this on my Amiga when it was released. If my memory is correct, you were beaten by a spaceballs intro (which i should track down and add here aswell if it's good). But i never managed to run it on my Amiga, like all the other ephidrena releases at that time. Still haven't figured out why though... gggrrrr...what the hell did you put in your code at that time, loaderror? Whatever it was, it must have been quite nasty.
---
comment by rloaderror on 12 February 2005
this was beaten by Azure's Wave intro.. I dont know why some of my
old code is not working anymore.. Maybe it has started to smell with
age? :)
---
comment by z5 on 12 February 2005
Thanks Loaderror... i feel we have come one step closer to finding the cause of your older productions not working anymore. Hopefully, these important hints from you will bring me to a solution to make them run again :) (seriously, it must be some software i installed cause i had them running on my miggy at some point).
---
comment by skan on 16 February 2005
This one belongs to the "obscure gfx-bug intros" by Eph.
No way to get it running on my Miggy... :(
---
comment by StingRay on 20 December 2005
What do you expect when a musician/graphician codes a 4k? Compatible code? :D:D:D:D
---
comment by skan on 21 December 2005
@StingRay
haha, you basstarEd! ;D

So, go fix it! ;P
---
comment by StingRay on 22 December 2005
Your wish is my command. :) Get the fixed version here: http://stingray.untergrund.net/temp/bier_fixed.exe

Loady: You don't know why it doesn't work? Pay obey to your masters wise words, I will teach you a few things now. :)

1. move.w #40*256,d5
This looks all cute and sexy and yet it shows that you most probably had a few beers too much while coding the intro. :P Because right after this nifty evil instruction we see a bsr c2p_init. Now let's have a closer look what happens there:

move.L d5,bplsize(a0)
Need I say more? I don't think so. :)

2. move.w #$ffff,$dff180
What the heck is this? I just wonder... =) I have fixed this one as well =)

And I made it run from RTG screens as well. :D
---
comment by StingRay on 22 December 2005
Oh, and I know that the filename should be beer instead of bier but I am german so I don't know what beer is. :D
---
comment by skan on 22 December 2005
@StingRay

You teh mastah! :D
---
---
Please log in to add a comment!
User Votes: Average: 3.17 points (6 votes)
---
Please log in to vote on this production!