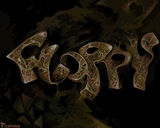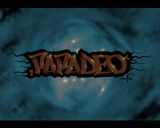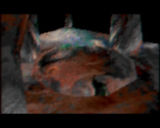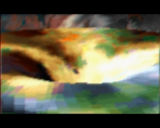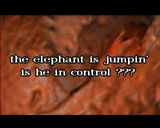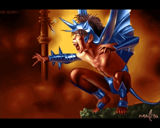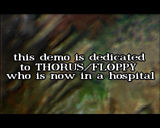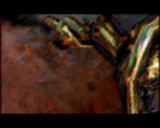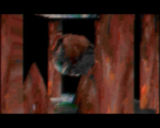 comment by z5 on 24 January 2005
First of all, i stumbled upon an 68060 version of this demo (called papadeo2_060) which runs very fine on my setup.

I find this demo really enjoyable. The beginning is really good: the logo from pickpoke fading in and out followed by the cool ripple effect on the papadeo picture. The tune is quite fantastic aswell and has nice, warm and good sounding samples. Dave did some fantastic tunes (Hazchemix, Girl with the sun in her hair,...) and this is no exception. Adds a lot to the mood and atmosphere of the demo.

A couple of negative points: the colorsheme is rather ugly (i like to call it the polish colorsheme :) because a lot of polish productions at that time seemed to have that dark brown colors). And it could have done with a bit more 2D imo.

Still, an enjoyable demo. I assume that Dave was a polish musician right? Anyone know what he's up to now?
---
comment by kUfa on 29 January 2005
I personnaly really like the atmosphere...
---
comment by baderman on 09 February 2005
z5: yes, Dave, is/was polish musician, from Częstochowa City (nearby my place).
He stopped his scene activity some time ago (4?6? years ago), and now, afaik he's a dj in local clubs.
---
comment by z5 on 10 February 2005
@baderman: Thanks for the info :) Do you know if he is still making music (commercially)? If yes, any website/contact info? I would love to get my hands on some mp3's or anything really (that is if he is still making music).
---
comment by mailman on 28 November 2005
Pretty neat but sometimes timing is a bit messed up and on my config (040/25) I can see some scenes twice... Though it is still worth checking out.
---
comment by jack_3d on 12 July 2014
One of my favourites especially music and 3D.
---
---
Please log in to add a comment!
User Votes: Average: 3.8 points (15 votes)
---
Please log in to vote on this production!