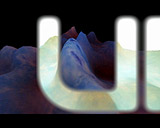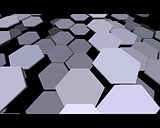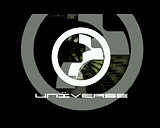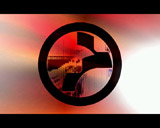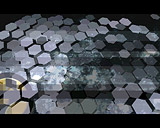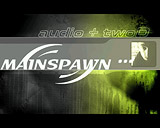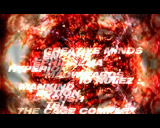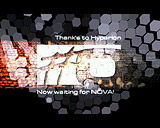 comment by mailman on 15 August 2004
Nothing special as for the production on A1. Practically nothing innovative and taking breath away. But for sure this demo will go to the history as the first A1 production.
---
comment by KAM_ on 16 August 2004
the music is bad ane the tunnel parts are boring. the rest is quite cool.
---
comment by kempy on 16 August 2004
push da tempo! dynamic, but nothing special. don't forget it's demo for less or more 1ghz ppc machine, so we expected something better than 1 frame 68k effects!
---
comment by z5 on 16 August 2004
Some info i gathered on this demo: a fast made production (8 days), coded, if i'm not mistaken, in Assembler. Keep in mind that the platform it was coded for (OS4) is still in beta, thus lacking important things like 3D api (Warp 3D)... Also, the demo actually runs faster on an AOne than seen in the video and the sound in the video isn't actually matching up to the original quality either.

Now on to the demo: this is the first production i have seen from Universe as i never saw any of their AmigaPPC demos. And while the demo is nothing spectacular, some little details here and there make me believe that they could actually make a killer demo in time. I definately like the speed of the demo which is a refreshing change from the slower demos that haven been released the past years. And especially the end (screenshot 8) effect is quite cool! Some nice design touches here and there too. Other parts, like the tunnels, are nothing special (i have seen better tunnels on 68k). The greetings part was not so good looking.

Still, the first one is always the most difficult one, i guess... Looking forward to the next demo! Bring it on Universe!
---
comment by xeron on 17 August 2004
Yes, this is an 8 days production, and taking this into account, I think its very good. The beginning wavy surface is actually very nice, and the whole thing gives a good impression of speed.

Crisot himself has said that as soon as he gets Warp3D for OS4 Universe are going to spend *months* not days on their next OS4 production... if the quality scales up in proportion to the time spent on it, it should kick ass ;-)

All in all, this is an OK demo, and worth seeing.
---
comment by bonkers on 17 August 2004
Ok now the new-school-pseudo-amiga scene has split in half, both pegasos and A1, I hope the involved people make there demos compatible.

The demo itself, isn't anything special but I like what I see and I'm looking forward to see a their next demo. Btw is there any videos of Universes PPC demos for us 68k amigans?
---
comment by Crumb on 17 August 2004
PPC Amiga intros should be WarpOS + Warp3D so they'll run without problems in Classic Amigas with PPC, Pegasos and (when the WarpOS launcher is developed) AmigaOne. Otherwise we'll loose lots of nice intros :-(
---
comment by strife/apathy on 18 August 2004
I think it is good, better than some of the demos on pegasos by universe. But in general, pegasos and 68k demos are better.. But it is VERY nice to have a demo for the amigaone and Os4, I want more!! =)
---
comment by AGAfaster on 10 September 2004
...well it's whet my appetite ! anyone know of any more A1 demos ?
---
comment by piru on 29 November 2004
You can now run this demo under MorphOS, by using OS4Emu.

1.Ram Disk:T/Zero> os4emu zero.os4
OS4Emu version 1.1 by Ilkka Lehtoranta. All rights reserved.
symbol __amigaos4__ (8254 / 00000001)
Execute from 26296558
Average framerate: 76.54 fps

OS4Emu is available at http://www.lehtoranta.net/
---
comment by Temal on 13 December 2004
Nice! I really like the fact that it runs so fast without any 3D acceleration!!
I dont really understand why all Pegasos demos needs 3D-acceleration?
Well, well...

I didnt get any sound watching the demo (Pegasos1 @ 600Mhz), but sure hell it was
faaaast and some effects looked really, really good! I believe MAWI will get some
competition soon... ;)
---
---
Please log in to add a comment!
User Votes: Average: 2.59 points (27 votes)
---
Please log in to vote on this production!