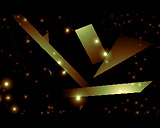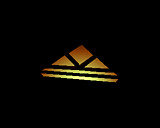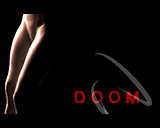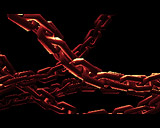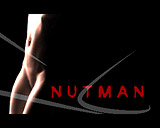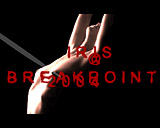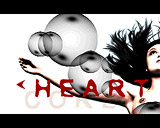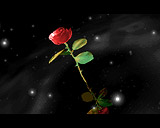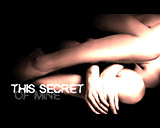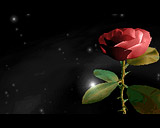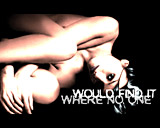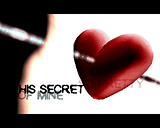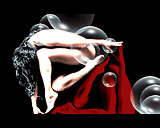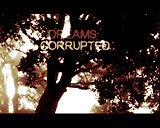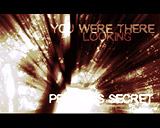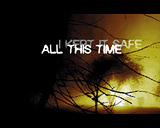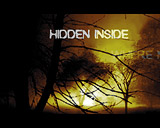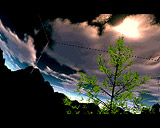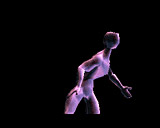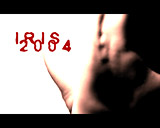 comment by z5 on 18 April 2004
Sadly, this demo doesn't work on my Amiga. My configuration is A1200, Apollo 1260, 16Mb Ram, Aga. Previous IRIS demo, Light 2, worked fine. The demo loads, quits workbench, shows some garbage on screen and then shows the Guru meditating. What should i do?
---
comment by rloaderror on 18 April 2004
Same here.. Snoopdos isnt reporting anything. I dont get any guru message either, so hard to tell what it is.. Surely the best iris demo ever.. I admire the huge amount of work gone into pixelling those women too.. Great stuff!
---
comment by Murakami on 18 April 2004
This demo just works fine on my A1200 060/PPC 160 Mo RAM. I even prefer it to the TBL one !
---
comment by KAM_ on 19 April 2004
U need 060 with about 30 megs to watch this demo. on my 040 it just stops. O_o Something strange is in the code, but U have to ask Doom what is all about.
---
comment by Darkhkawk on 19 April 2004
To clarify; this demo needs around 28mb of RAM and a 060 (or better, heh), otherwise, the very fragile demosystem will not run the demo, but instead fuck up ;) As always, it is only 30% done, and there was an ungodly amount of stress, when we delivered it 4hours after the deadline. This is also the reason for the abrupt ending. A shame really, but we still hope to show you more of the technology behind this demo in upcoming releases. Also, note that all effects run 25fps, including the 8500 poly chains aswell as the tree and character animation.

Oh and by the way Loaderror, look closer at those 'pixeled' pictures, and the sad truth about stress and cutting corners is revealed ;)
---
comment by chainq on 19 April 2004
Like it. More of this please! :)
---
comment by Ghandy on 19 April 2004
Nice stuff mates!!
---
comment by skan on 19 April 2004
Cool, far better than light2 but still something missing... the "running puppet" and the textured tree don't convince me completely, but the rest is >PURE ART!< Go on like this IRIS guys, keep the demodreaming alive and kickin'...
---
comment by ToAks on 23 May 2004
this demo is one of the best from Breakpoint 2004, it should have won or something , its awesome... SUPERB WORK GUYS!!!!!!!!

keep on rocking!
---
comment by z5 on 24 May 2004
There i was...proud with my newly acquired 32Mb Ram. Silkcut wasn't the first demo i tried...oh no, the main reason for buying the extra memory was this demo (that was before i learned that there might be a 16Mb version). And yes, it started, and yes i really enjoyed it...until it crashed at about screenshot 10. Which means i still haven't viewed the parts that i really wanted to see :(
---
comment by _Steve_ on 17 July 2004
Like some others, I had great problems getting this demo to run on my A4000 604e/233 060/50 112MB ram combo. In the end I found it hates my soundcard being active (prelude), since as soon as I run preludeinit to initialise the card, the demo crashes.

So I was able to see the demo finally, albeit minus any kind of sound. It was a great effort, but I still feel the TBL demo pips it to the post.
---
comment by optimus on 18 August 2004
Ok, perhaps I am too crazy with this demo (my favorite from BP). A lot of emotion blended in this, with good code, nice music and original presentation. The impression it made on me when I first had seen it at Breakpoint still remains.
---
comment by z5 on 19 August 2004
It's a real pity that Dr.Doom didn't do a fixed version :( I still can't get it running on my Amiga so can anybody help me out? I have A1200 with Apollo 68060, 32Mb Fast Mem. The demo starts well but freezes on the second rose scene (screenshot 10). The music keeps on playing until the end, but the screen just freezes and i keep seeing the rose. I can exit the demo with mouse button and return to shell as normal so it doesn't crash my Amiga. Does it need any special libraries? I feel i can't give it a proper vote without seeing it on my Amiga, but i've got a feeling that it would be a 5/5.

Dr.Doom, if you are reading this, please make a fix!!! Pretty please with sugar on top :)
---
comment by skan on 15 October 2004
@z5
It seems you can solve the problem using mmu-aware 68060.library from Aminet and the companion 680x0 dummy library. Disable Oxypatcher and run Muredox. Should work. :)
---
comment by z5 on 16 October 2004
@skan:
I installed the Mu680x0 library package but got an error in install script, so i installed it manually. Then i installed Muredox. Rebooted my Amiga and got an error message (the yellow Guru) warning me that the 68040.library can only be used on an 68040. I then searched on Aminet for my older 68060.library and installed the one i found. And my FPU wasn't recognised anymore. I thought i was going to get a heart attack :) Luckily, i have two harddisks in my Amiga, and both have a working workbench partition. So i found my old working 68060 library there and installed it again and my Amiga worked normally again.

Phew...i think i'm going to give up on this demo instead of messing with my good working Amiga setup. I'm probably too old to get my teeth stuck again in startup-sequences, devs, libs and that sort of thing :) But thanks for the tip anyway.
---
---
Please log in to add a comment!
User Votes: Average: 4.02 points (41 votes)
---
Please log in to vote on this production!