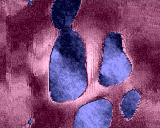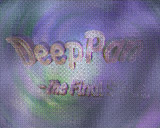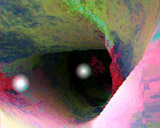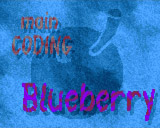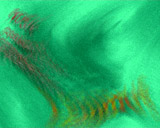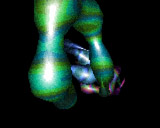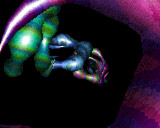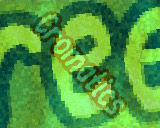 comment by rloaderror on 16 February 2004
what? No comments? This is one cool intro. It pioneers a few things when it comes to precalculated data on amiga. I love the great hires rendered Efreet logo. The transition effect in the credits part is also very cool, and fast..

Maybe it is a bit uncontrolled in the colour department, but I guess it is ok as it is rather cute and childish in both the sound and graphics anyway..

Definetly a rules!

Where is the bloody great 4k intro Peanut? That deserves its place on Ada I think..
---
comment by Estrayk on 25 February 2004
I surprised a lot when I saw this intro.
Really very cool one!
---
comment by ToAks on 23 May 2004
this intro is awesome, really fab code by blueberry but peanut is better! :-)
---
comment by mailman on 17 August 2004
Very, very nice intro. Some great advantages: 1. Great starting GUI, 2. Hires-laced gfx in 40kb production!, 3. Especially nice effects like these one on screen 7, 4. Very nice greetings part, 5. At last but not least - wonderful endscroller!!! At the end disadvantages - I hate the colours in tunnel. They are awful.
---
comment by c-frog on 03 December 2004
This is a nice intro! A some sort of inspiration for our Grid series actually.

Is this the final version btw? The one without the fade-part (from #FFF to #000) in the middle of the intro ? ;)
---
comment by corial on 01 July 2005
Really fine stuff by Blueberry. The weird-objects tunnellike thing is probably my favourite effect on Amiga - even though it's precalculated. But it looks soo great.
---
---
Please log in to add a comment!
User Votes: Average: 4.11 points (19 votes)
---
Please log in to vote on this production!