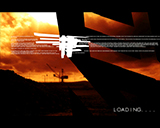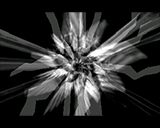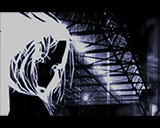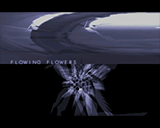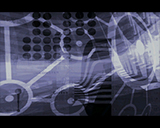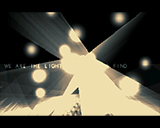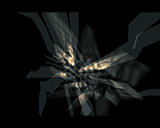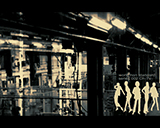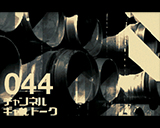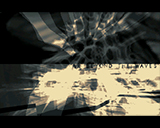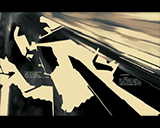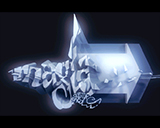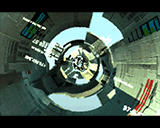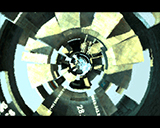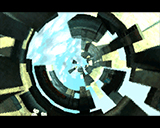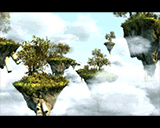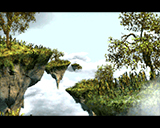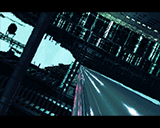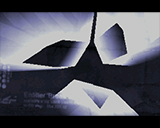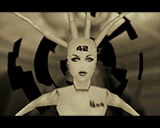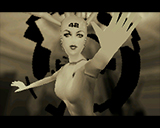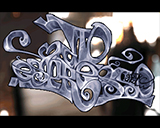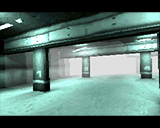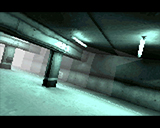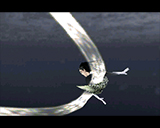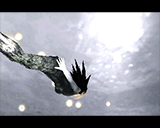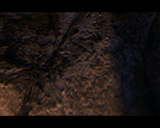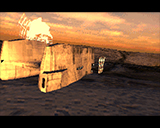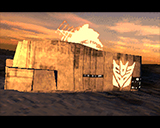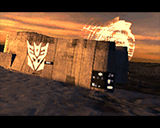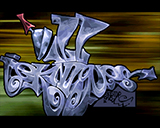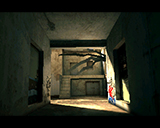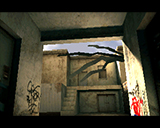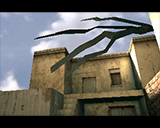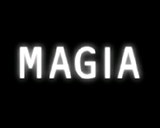 comment by skan on 09 October 2003
You may like 3D demos or not, you may dislike TBL or just love'em... the fact is this demo is damn too good, but DAMN TOO SHORT. The intro is awesome, the rotozoomer is the best ever seen ( along with Perfect Circle's one ), the radiosity lightmaps in the final scene are incredible and the music rules. How many tears have you cried when the demo ends? (MAGIA -> AMIGA)
---
comment by scicco on 14 October 2003
agree 100%
---
comment by KAM_ on 17 October 2003
"How many tears have you cried when the demo ends? (MAGIA -> AMIGA)" I think taht is the best effect from this demo. Really! Demo is good, nice gfx, but is a little bit boring.

---
comment by Frequent on 18 October 2003
This demo works out good, but a bit rushed together for my taste.
---
comment by rloaderror on 03 November 2003
Tbl strikes back with another 1 week demo.. Featuring some exceptional kick ass graphics. I love the chunky wildstyle logos and the graphics for the zoomer has reached new heights. :) A lot of the scenes are great too. Theres no connection between the parts though, and I think the parts were organized before the music was made forcing the musician to start and stop at random intervals to make the music fit to the demo.

The intro 3d seems a bit thrown together.. especially the lightcones scene.
I guess the radiosity lightmaps are generated using lightwave like in little nell. I wish the Mermaid had short sexy hair and was naked. Real sexy mermaids don't care about clothes but express themselves using their naked breasts(ever tried to have a chat under water? It sounds even worse than in a disco after 12 pints of beer and with loud r&b homo music in the background). I will complain even more the day Ephidrena strikes with something better than this.. so there!
---
comment by skan on 05 November 2003
"I wish the Mermaid had short sexy hair and was naked"
NOW YOU'RE TALKIN'!!! ;)
---
comment by Gargaj on 09 January 2004
Just can't describe the feeling at the party when the Decepticon logo appeared on screen. Pandemonium, 6-700 people making _noise_.
---
comment by skan on 05 February 2004
Hey TBL guys... if you're not too busy, can you give us some more dreams please? Any new prod on the horizon? (this applies to everybody out there involved into Miggy demoscene: Ephidrena - hi Loaderror ;) - , Push ent., Iris...)
C'mon, show us what an AGA/060 can still do! ;)
---
comment by heetach on 19 February 2004
I guess tbl struck back with more fancy 3d stuff in magia, and the quality of the single effects is far beyond what I we have ever achieved ourselves, but it still doesn't give me the satisfaction I would expect from these people. To be more precise I find the lack of coherence and flow annoying enough to give me a bad feeling about it all. I particularly disagree on the choice of music. The destop logos, however, are as seductive as ever before.
---
comment by ToAks on 23 May 2004
over hyped demo , the music ruins the demo (except for the ending)..

the demo ends with an AMAZING part and thats the highlight of the demo, also the zoomer is quite nice indeed...
---
comment by Imerion on 20 August 2004
Its The Black Lotus, what do you think :) Another wonderful demo! Indeed cool...
---
comment by z5 on 27 July 2010
New screens added, so it seems.
---
comment by Lonewolf10 on 29 July 2011
Awesome demo and I absolutely love the music :)

I am a little disappointed at the last 3D bit (western setting?) as it is rather short and doesn't appear to show anything new compared with what the other 3D bits have already done (light sourcing, transparencies, rotozoomer etc.).
---
comment by z5 on 01 August 2011
Each part individually is nice in this demo but it lacks coherence and flow to make it truly enjoyable for me to watch.

The graphics are great and i would have loved to see a complete demo based around the style and graphics from the first parts of the demo. The logos are awesome. Music is enjoyable but as Loaderror pointed out, it seems the music had to adopt to fit the demo.
---
---
Please log in to add a comment!
User Votes: Average: 4.31 points (35 votes)
---
Please log in to vote on this production!