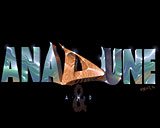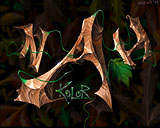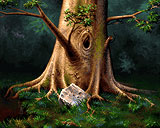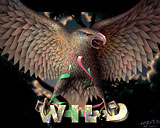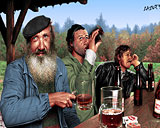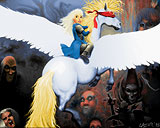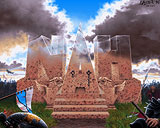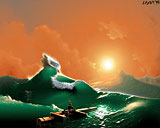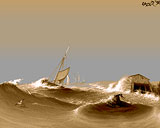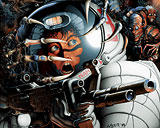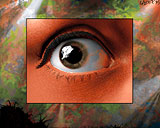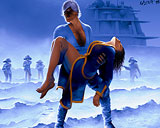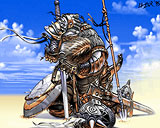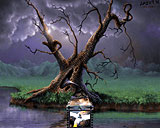 comment by stakka on 09 November 2003
perfect slideshow!
---
comment by rloaderror on 24 January 2004
5/5 for that picture with the beer drinking people and the space picture!
---
comment by rloaderror on 24 January 2004
actually all the pictures are great.. I love the trees and the nah kolor logos in the battlefield style and the wood style.. just great stuff!
---
comment by ToAks on 23 May 2004
Lazur roxxor, he is just amazing when it comes to define backgrounds and style.

i remeber when i first saw this slideshow and it was one of the few slideshows which had a intro/demo section or erm anim :-)

exellent stuff and it shows what a coder and a gfx guy can do together if they work really hard!, btw AWESOME music by skorpik aswell
---
comment by kempy on 01 July 2004
it's another example how pedantic and professional pixel artist was lazur. yes, you're right - lof of his pictures are pure copies from various artists (rosinski, gimenez) but i must admit i still adore his way of putting pixels. 256 colors were enough for him. this slideshow is on of the best in amiga demo scene history for sure!
---
comment by kjayh on 19 October 2004
Excelent demo, we ask them more from this group !!!! come back !!!
---
comment by skan on 21 October 2004
I can but say: masterpiece.
---
comment by klipper on 03 May 2007
there are no words to describe Lazur's work. the guy was just a true pixel genius - in the truest sense of the word! he totally understood pixels and knew how they worked together, how pixel colour intensities vibrate together and how to combine pixels for the sharpest denition when needed. but also he could do a subtle style, which was not "sharp" like in "his" Monalisa image. just amazing! with a 256 colour palette, ball mouse and pixel app he produced stuff 10 years ago which is better quality than most of the wacom-photoshop-kiddies today can achieve.
---
comment by nwm on 05 August 2007
some great graphs inspired from well-known artists like Gregorz Rosinski or Juan Gimenez
---
comment by skipp604 on 19 November 2008
Unfortunately, large number of Lazur's work is a straight rip from other artists (such as Rosinski) - for example from comic books "Yans" and "Thorgal" - just look at these:

http://www.empik.com/b/o/5a/cc/5acc529554b4fa13a5658ec1d9ed1334.jpg

http://www.decitre.fr/gi/57/9782803607457FS.gif

I know it takes a lot of work to do that (as long as you don't use scanner ;)) but still - I prefer original art.
---
comment by HOŁDYS on 20 February 2009
starcze Acrylu swietna robota :)
---
---
Please log in to add a comment!
User Votes: Average: 4.64 points (39 votes)
---
Please log in to vote on this production!