Demo:
9 fingers
Group:
Spaceballs
Code:
Graphics:
Music:
Category:
Release:
December 1993
Party:
Amiga Demo compo
ranking 4th
Chipset:
Download Amiga:
[file]
[file 2]
Raw (4.75)
Badass 5000 (3.36)
Choke (3.64)
Copperophilia (3)
Dark Helmets (4.22)
Dataskull (4)
Eurochart 40 Intro (3.33)
Fusion is no good for me (3.5)
Hideous Mutant Freak (4.33)
Hog (3.97)
Korreks (4)
Makt (4)
Mobile Destination Unknown (3.45)
Nightlight (5)
Norwegian Kindness (4.12)
Party Elkstravaganza (n/a)
Popjunkie (4)
Powergod (3.5)
Psycho Killer (3.9)
Sci-fi (3.36)
Solskogen Invitation 2001 (3.25)
Spasmania (3.11)
State of the art (4.7)
Straff (3.9)
Supah hero (3.64)
Supermonster (3.37)
Total Dominance (3)
Vold (3.57)
You are Lucy (4.2)
FistPig (4.4)
King Of Fuck (2.89)
Sotakyrpa (4.11)
Timur Lenk (4.45)
We don't understand (3.59)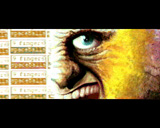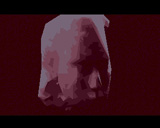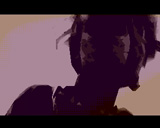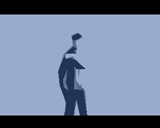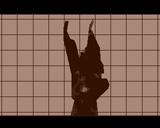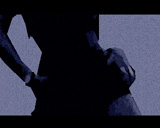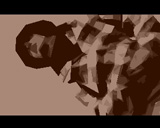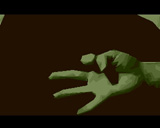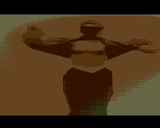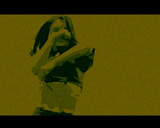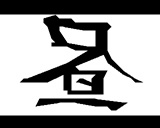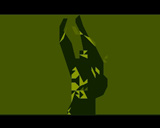 comment by scicco on 01 November 2005
many years ago...it was the second demo i saw, having absolutely no idea about a demo scene, and it impressed me as much as state of the art. monster classic!
---
comment by skipp604 on 05 January 2006
I LOVE THIS DEMO!!!
---
comment by Lonewolf10 on 29 May 2007
This is ok. Not as good as State Of The Art imo.
---
comment by RaHoW on 02 April 2008
the quality is better on this one ... but State Of The Art was the pionneer ...
---
comment by skipp604 on 29 June 2008
For me, this is sooo much better than SOTA. What I love the most are the 3D-feel figures, as opposite to flat ones in SOTA. Here we have true light and shadow feel. That's why it's so much better. And the music is better, too.
---
comment by HOŁDYS on 26 September 2008
Good Stuff on Amiga 1 MB chip RAM :)
---
comment by extralife on 25 June 2009
It's time I get it of my chest, I hate this demo!!!
There is nothing here that makes me like this piece of crap!!! imho this demo is so far behind SOTA, which on the other hand was a masterpiece in presentation, 9fingers is nothing but a poor imitation of the first one and it brings nothing new to the table, I am not a coder, so this one might have fancy crunch method or something, I wouldnt know. But as a watcher, i'm sorry, this is one of the worst followup's i have ever seen.
Start your flaming, i still hate this piece of crap!!
---
comment by skp on 14 December 2010
I've never been a fan of that one... Cool music, but well, that's not enough... (And boring 2 disks with swap in the middle IIRC)
---
comment by Kiro on 06 March 2012
Here is the "Making of" - so funny... :-)

http://www.youtube.com/watch?v=WgriMuXZ3QY&feature=related
---
---
Please log in to add a comment!
User Votes: Average: 4.48 points (67 votes)
---
Please log in to vote on this production!