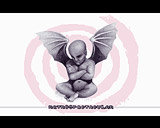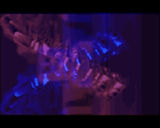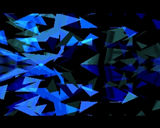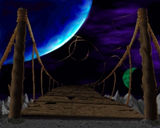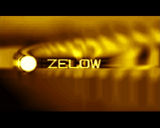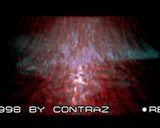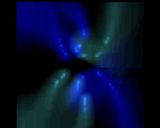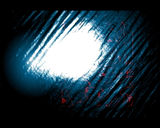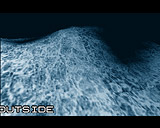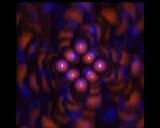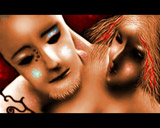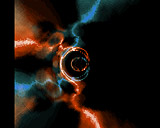 comment by z5 on 17 January 2004
This is a demo that i keep rewatching now and again. I just turn up the sound really loud and enjoy the show. I once read that the soundtrack is sampled? Is this true and if yes, does somebody know from which group this comes? Indeed, i did not find any credits for the sountrack. Really good soundtrack...

The demo offers 2 cool pictures from Optic and the effects are quite unusual too. Especially loved the effect in screenshot 7 and 10, where the dots/balls seem to be dancing to the music. Really hypnotizing... Some great synchro and a special atmopshere make this a really cool demo.
---
comment by rloaderror on 18 January 2004
The song is called "The neuromancer" and is done by the Goa artist Shakta. I think it greets him or credits him at some stage. really cool goa track. The demo is ok too and is very fast.
---
comment by z5 on 19 January 2004
Sadly, the CD from Shakta isn't for sale anymore... (just like any stuff from the Pleiadians).
---
comment by ToAks on 23 May 2004
not seen this production...hmmmm
---
comment by bonkers on 13 November 2015
This is a very fast and correct demo in terms of code, from what I remember it ran like a charm on 030. Personally I do not really like the music as there is very little sync to the effects. However, I am very thankful that the makers didn't resort to the sync of the time which was common in too many Goa demos by blinking the screen inducing an epileptic seizure. Well worth to re-watch.
---
---
Please log in to add a comment!
User Votes: Average: 3.25 points (12 votes)
---
Please log in to vote on this production!