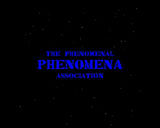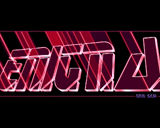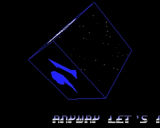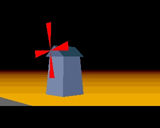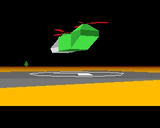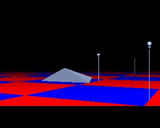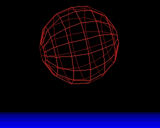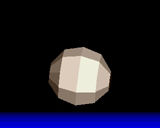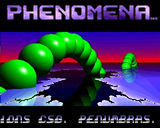 comment by pepto on 23 June 2002
Considering at what time this demo hit the scene this is well worth a 5/5 vote... Great demo...
---
comment by Vanquish on 12 July 2002
For me, the thing that makes this demo a classic is the brilliant soundtrack and Azatoth's amusing scroller at the begining. The interaction between the scroller and the Vector cube is pure class! Now let's spin it!
---
comment by enoh on 05 January 2003
imo this demo has changed much in the scene.. some inventions and a very unique style these days ... still one of my favourites, great tune!
---
comment by calen on 19 October 2003
One of the first demos i had seen on the Amiga and i was completely amazed. audio and visuals are just fantastic, hasnt aged that much since '91, classic!

Its thanks to this demo that my interest in the scene more or less began. cheers!

---
comment by OSH on 22 December 2003
When I saw first time this demo, I was shocked!!! I saw this demo on CD-32 and i don't understand, how this guys maked in 1991 so excellent graphics (and MUSIC!!!). This is for me No 1.!
Sorry for my English, but this isn't my native language;)
---
comment by Darkhkawk on 08 January 2004
This is still my favourite demo ever. When I first saw it, I felt the archetypical scenish joy and amazement, and knew that this was an ageless masterpiece. Remember watching it at least once a day for a long time, and when we have our demoevenings now, Enigma is always sure to be requested. This one together with Desert Dream and Hardwired is probably the most memorable Amiga demo of all time.
---
comment by tecon on 15 March 2004
Little did I know of the scene those days, but this was the first demo that I can remember reaching all the way to my little village, and find its way into my room and my Amiga. 'Enigma' is simply a milestone in the demoscene. The creators' handles are always gonna be with us who saw it at that time, and a small thumbnail screenshot as here on ADA brings back fond memories and feelings around the demo and the era when vector was elite.
---
comment by prm on 01 April 2004
This is the real thing! Can't get any better that this! Watching it today it might feel slow and rather boring (?). Especially the trip to mars. But this was pure innovation when it was released. The TV-Box is my favourite but Olles boll is also rather impressive. And the same goes för the raytracer. Add the music by Firefox (slow part by Tip) and gfx by Uno/Scx (still love that logo!) and you get one of the best productions ever.
---
comment by jPV on 19 April 2004
This is nice demo for sure, but I found it to be bit boring... even back then.
---
comment by ToAks on 23 May 2004
i love it!!! amazing gfx and style from the 1st sec but most of all....THE MUSIC!!!!!!!!!!!
---
comment by skan on 26 May 2004
Here it is, the first demo that ever banged my metal (!). One of the most cloned soundtracks ever (a real masterpiece still now) and some of the coolest fx seen around. Still love that spinning cube, still hate that trip to mars... My oldschool heart beats here...
---
comment by zerox/gods on 06 October 2004
This is still one of my all time favourite demos. It was the first great demo that arrived that year, and it introduced those big vector worlds and vectors within vectors etc. The music is also very cool, and besides... any scener watching this demo back in 1991 remember the raytracing. I think this demo was the first, or at least one of the very first which offered raytraced animations. A masterpiece!
---
comment by zerox/gods on 07 October 2004
Above I wrote that Enigma was one of the first demos with raytracings.... well, the first raytracing was actually done in the cool demo In my room coded by Celebrandil/Phenomena. Nevertheless, it's Enigma I love the most.
---
comment by Dran on 17 December 2004
An unforgetable classic! This is one of the first demos I ever saw and the first one that really impressed me.
---
comment by skinner on 19 September 2005
The first demo I ever watched on the Amiga - perhaps the demo I love the most of the old school classics.
---
---
Please log in to add a comment!
User Votes: Average: 4.57 points (61 votes)
---
Please log in to vote on this production!