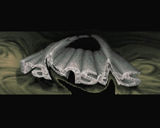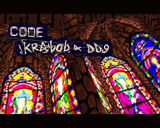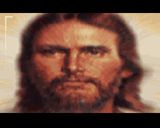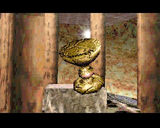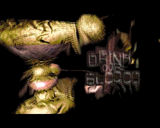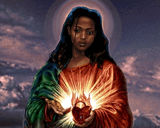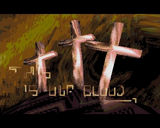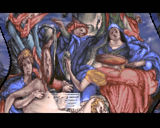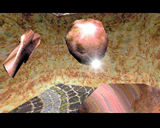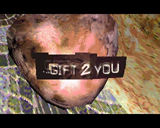 comment by frost on 16 November 2002
A very nice demo with cool and well-coded effects.
---
comment by Frequent on 18 October 2003
Jesus Inside!
---
comment by ToAks on 23 May 2004
i love this demo! , shame its such a pain to get running like the rest of the ramses demos (the engine is all of a sudden IMPOSSIBLE to view on my a1260bppc now..)
---
comment by Thematic on 18 June 2004
I never had such problems with starting it, A1200 also.
---
comment by rloaderror on 11 October 2005
not my cup of holy grail.. I just hate these skintoned crosses. Falls a bit into the aimless env-mapping category. Nice bump grail anyway but the walls are sadly covered in 256 colour barf!
---
comment by mailman on 27 May 2006
In the matter of concept this production is very original and one of its kind. I like it!
---
comment by ijs on 11 August 2006
I'm with rloaderror on this one, I absolutely hate the textures/colorscheme used. Still, it's a good piece of work.. and a cool name ofcourse :)
---
comment by Toffeeman on 10 June 2007
When I got an 040 for my A1200 in 98 this demo had just come out. The last demos I had seen for the Amiga were things like Nexus 7 and Roots. So this demo totally blew me away with 1*1 fast texture mapping !!!
---
comment by z5 on 23 January 2011
Not exactly my preferred demostyle: color and texture wise quite harsh on the eyes at times and mostly a 3D object/flyby show.

And yet it doesn't matter since i like this demo a lot. The tune by Traven is awesome and adds so much atmosphere to this demo. In that sense, visuals and tune do fit together quite well. And this is the main attraction for me in this demo: atmosphere.
---
---
Please log in to add a comment!
User Votes: Average: 3.88 points (26 votes)
---
Please log in to vote on this production!