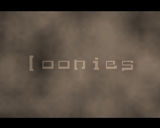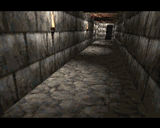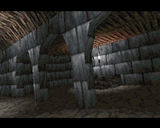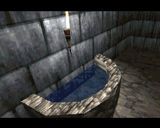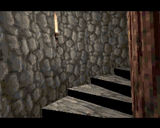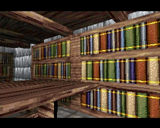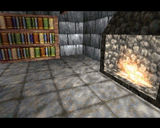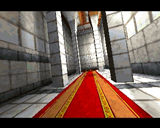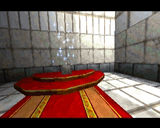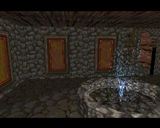 comment by Temal on 13 June 2002
I can only say one thing... Loonies!! :)
---
comment by baderman on 19 June 2002
Kicks ass! its killer, like Impossible, someone could tell "hell, its only 3d inside" but i say: "ITS KILLING 3D" :D
---
comment by Vanquish on 08 August 2002
Although we should only really give Classic Time votes to 'Classic' demos, this one gets the vote because as times passes, this will be looked back upon as one of those 'text book examples'.

So what am I talking about here? I'm talking about the 3D engine. Pretty obvious, you might think! Ah yes, but go back and look at the demo again and what you'll notice (apart from the blazingly fast speed!!!) is the accuracy of the renderer. It is, without question, the best example of 'Perspective Correct' rendering that I have seen on Amiga. There is no polygon warping, texture bending or texture 'wobble' that we've seen so many times before on engines of this type.

This, above all, is what impressed me the most. Very, very nice little demo that while limited in it's variation, is just pure excellence!
---
comment by z5 on 19 January 2003
I'm not really into 3D so i don't rewatch this a lot. But technically it is indeed brilliant. One wonders how they manage to cram so much into 64k. I really liked the music too. Be sure to download the final version. Definately pushing the limits of what's possible on 68k. Technically a 5/5, content wise a 3/5, so a 4/5 overall.
---
comment by rloaderro on 11 September 2003
A technical masterpiece. Great radiosity stuff and the speed is unmatched by other amiga crews. A pity that such a cheesy theme was chosen though, and whats that calculator font doing in there? :) It seems so that this seeks to be The Product on amiga, it nearly succeeds too.
---
comment by scicco on 14 October 2003
what a hell of code...
---
comment by Frequent on 18 October 2003
I agree.... Its techically awesome, but (almost) 3d only stuff, makes it a bit boring. But its well worth watching.
---
comment by c-frog on 07 January 2004
Greatest Loonies production since Goatraince.. hrm, no, just kidding. This is a masterpiece, aswell as rest of Loonies productions! Loonies has becomed one of the true classic groups of the Amiga scene!
---
comment by Ralph Wiggum on 18 May 2004
Hm, i donīt like it somehow. Strange music and ugly textures, not the usual quality of other Loonie productions i think. Although the code is rather good. But I prefer "Impossible" from 1999.
---
comment by ToAks on 23 May 2004
its fast and nice but the gfx could have been better anyway i really like this one and it deserves to be remebered with honour and so it shall!

ROCK ON LOONIES!!!!!!!!!
---
comment by optimus on 18 August 2004
Just one of the most impressive 64k I have seen in Amiga, like "the Product" but for this machine. Surprisingly, I had to underclock my Athlon in order to see this nicely at WinUAE (I have read somewhere that a multibuffering technique they use, might bug in preety fast Amiga's with few memory (that don't exist). Now I can see this bug on an emulated one ;)..
---
comment by Imerion on 20 August 2004
This rocks! I love neat 3D. I love castles. Can it be any better?
---
comment by skipp604 on 24 June 2008
Totally not my style...
---
comment by datsua on 24 June 2008
The best Danish 64K coder pr0n I've ever seen on Amiga.
---
comment by _Jamie_ on 16 December 2008
This 3D engine have good perspective mapping with good framerate, not a lot polygon but some effect like the particle or the animated texture.

I hope they don't use a lot of buffer for win rasterline.
---
---
Please log in to add a comment!
User Votes: Average: 4.41 points (41 votes)
---
Please log in to vote on this production!